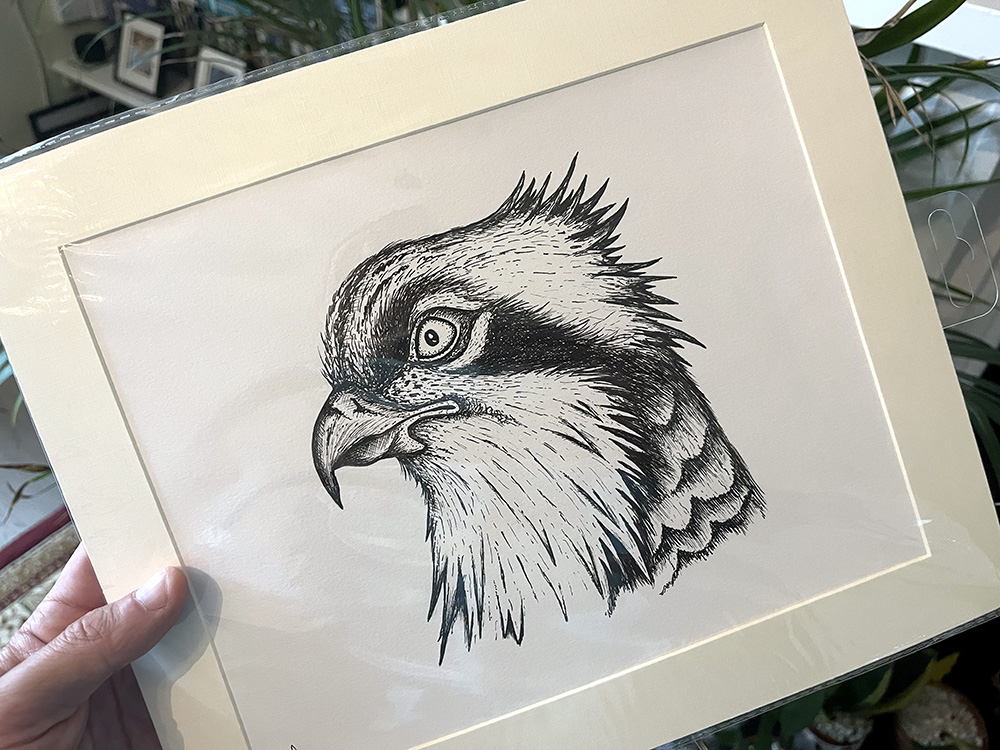 Osprey Head Pen Sketch
As the artist, I am thrilled to present this pen sketch of an osprey to celebrate a momentous 70th birthday. Crafting this piece was a labor of love, and it is my sincere hope that this artwork becomes a cherished keepsake. If you would like to commission some bespoke artwork as a gift, then please don't hesitate to contact me.
Local Artist in Southsea, Portsmouth
Animal Portrait Artist Hampshire
Sea Life Art
Posted; 19th September 2023

by Michael Jon Ward.
Hello! Thank you for visiting my website and checking out this post. Please email me if you'd like to work together, or message me via social media.
A Website & Graphic Designer, Artist & Digital Marketing Consultant in Southsea, Portsmouth
Registered Address: 29c Clarendon Road, Southsea, Portsmouth, PO5 2ED.