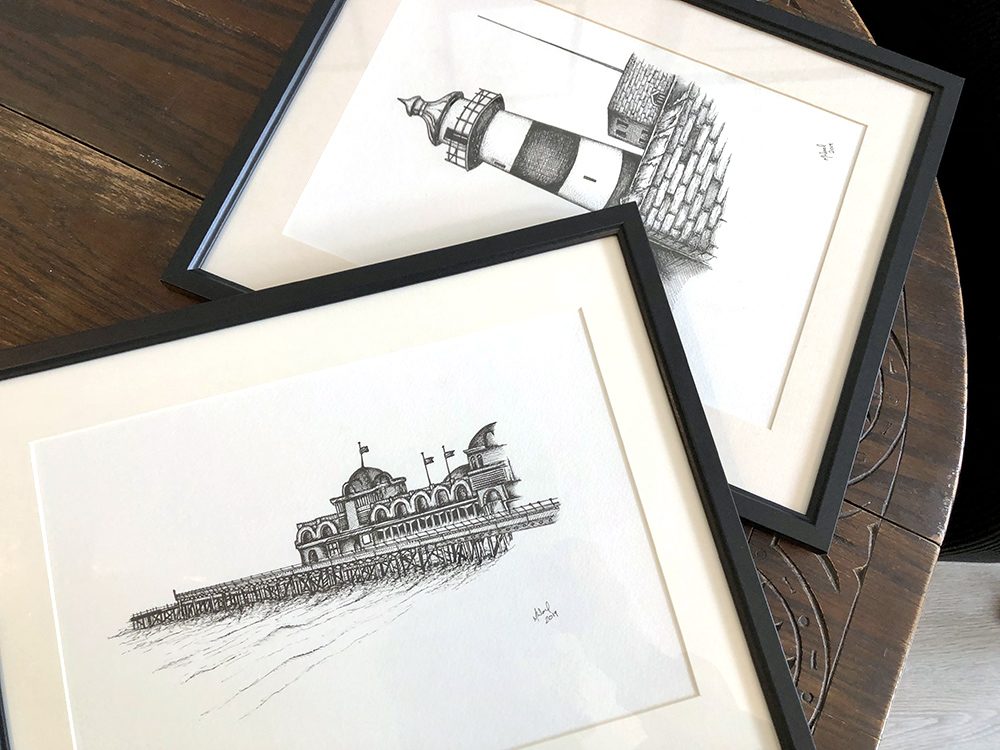 Original Southsea Artwork for Sale
So… I decided to frame a few more pen sketches. Above you will see Southsea Castle and South Parade Pier, two places I love to visit in Southsea. Since my divorce and moving back into Southsea, I have slowly been framing and hanging more artwork.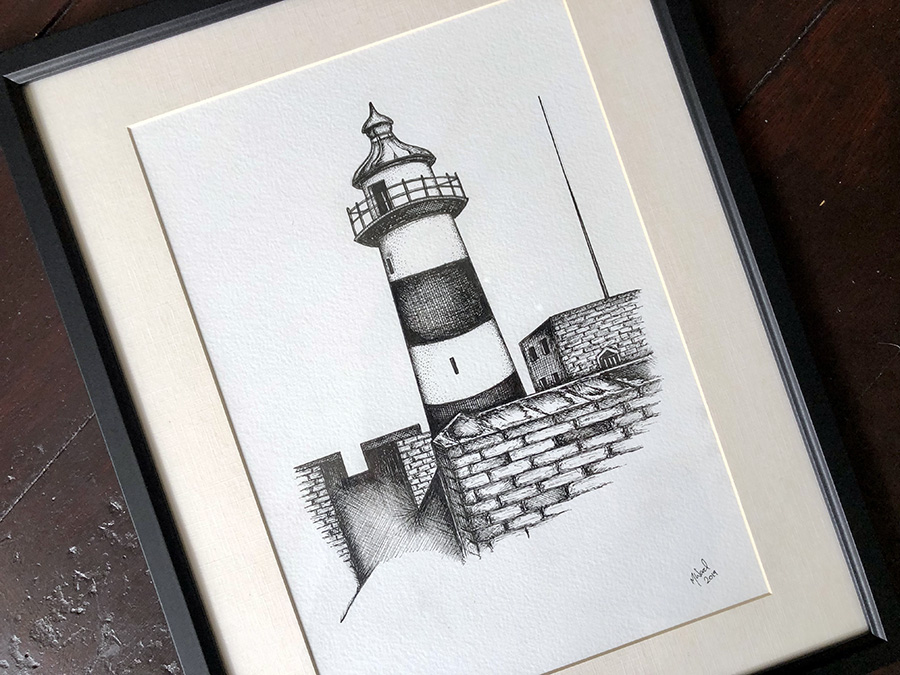 If you like these Southsea pen sketches and would like to commission an original for your home (or as a gift) then please get in touch. I'd be happy to help.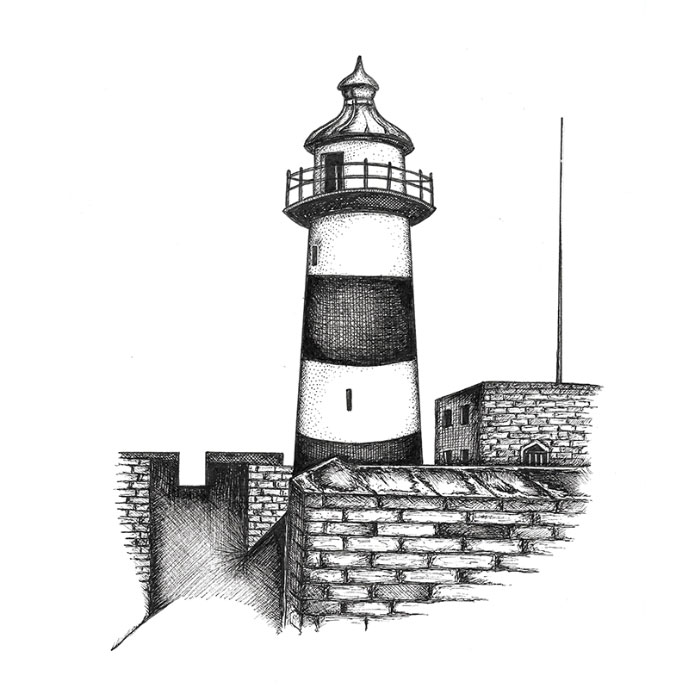 Southsea Art Prints or Originals?
When it comes to buying or commissioning artwork, the most important question is, do you like the style? From here you need to decide whether to buy a print, or seek out an original. A print is a high-quality artwork reproduction, often printed onto material like paper or canvas. An original is artwork that was created by an artist. This is them putting pencil, pen or paintbrush to paper, making your artwork "one-of-a-kind". I may look at selling prints in the future, for now I am only offering originals.
Southsea Beach Shell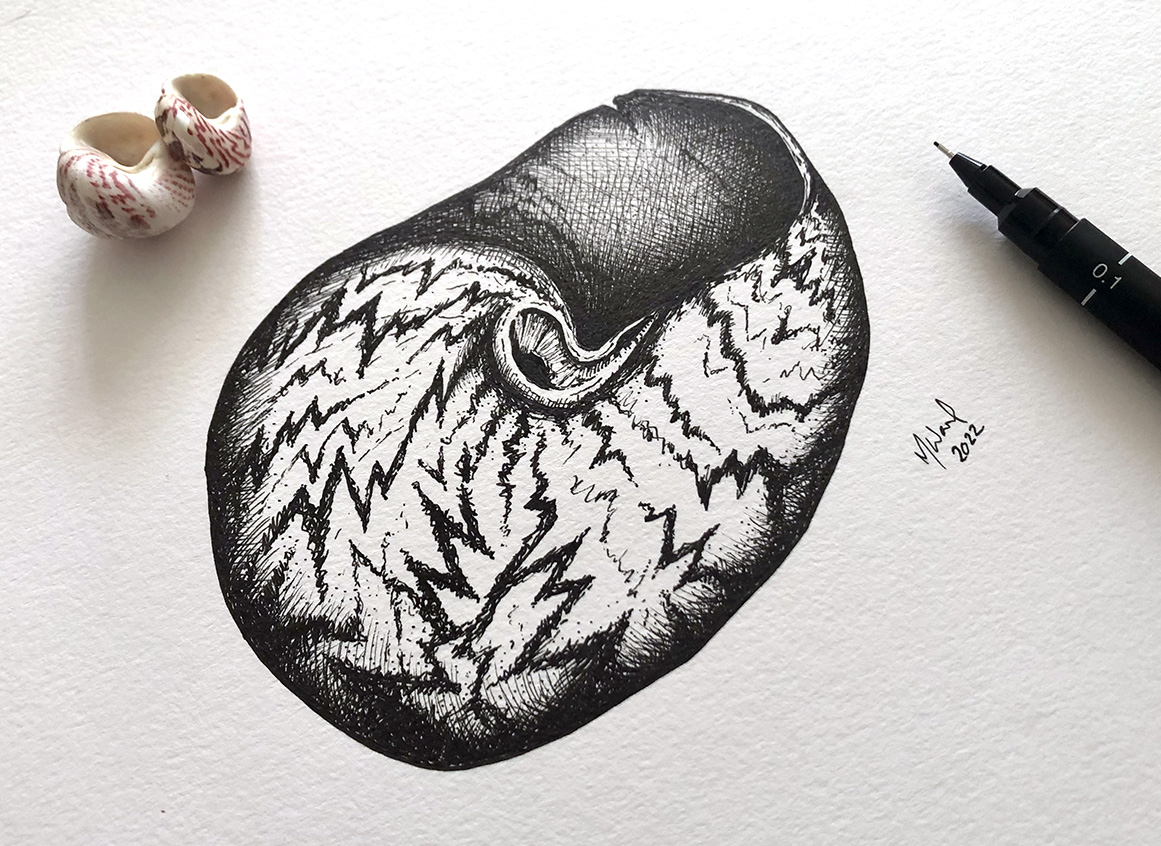 Here is a quick pen sketch of a Southsea beach shell, I have also listed a few links below. If you are looking for an artist to help with a project then please say hi. Maybe you'd like to commission some Southsea artwork as a gift or for your wall?
Sea Life Art
Petworth Park Tree Drawing
Local Artist in Southsea, Portsmouth
Animal Portrait Artist Hampshire
Posted; 5th May 2022

by Michael Jon Ward.
Hello! Thank you for visiting my website and checking out this post. Please email me if you'd like to work together, or message me via social media.
A Website & Graphic Designer, Artist & Digital Marketing Consultant in Southsea, Portsmouth
Registered Address: 29c Clarendon Road, Southsea, Portsmouth, PO5 2ED.