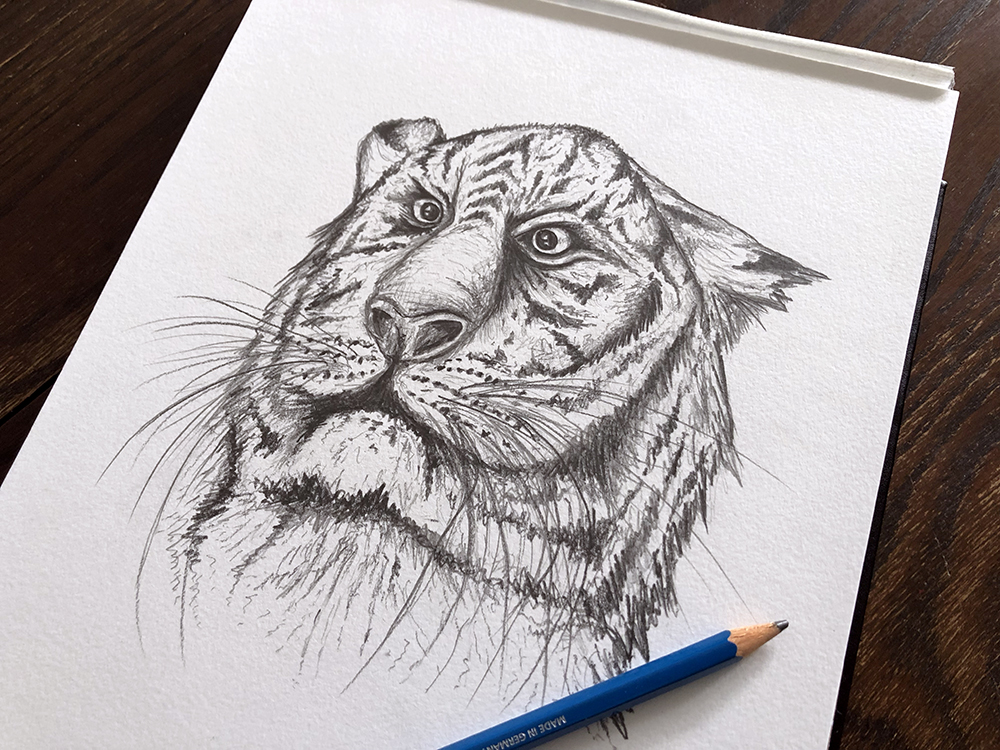 Tiger Face Drawing
Earlier this month I picked up a pencil to sketch a tiger, a drawing of a tigers face for my godson. He loves these silent hunters. Did you know a tiger's stripes act as camouflage, allowing them to blend in and stalk its prey. I wanted to make this tigers face drawing a mixture of realistic, cartoony, cute and powerful. A true king of the Jungle!
Local Artist in Southsea, Portsmouth
Animal Portrait Artist Hampshire
Sea Life Art
Posted; 13th March 2023

by Michael Jon Ward.
Hello! Thank you for visiting my website and checking out this post. Please email me if you'd like to work together, or message me via social media.
A Website & Graphic Designer, Artist & Digital Marketing Consultant in Southsea, Portsmouth
Registered Address: 29c Clarendon Road, Southsea, Portsmouth, PO5 2ED.