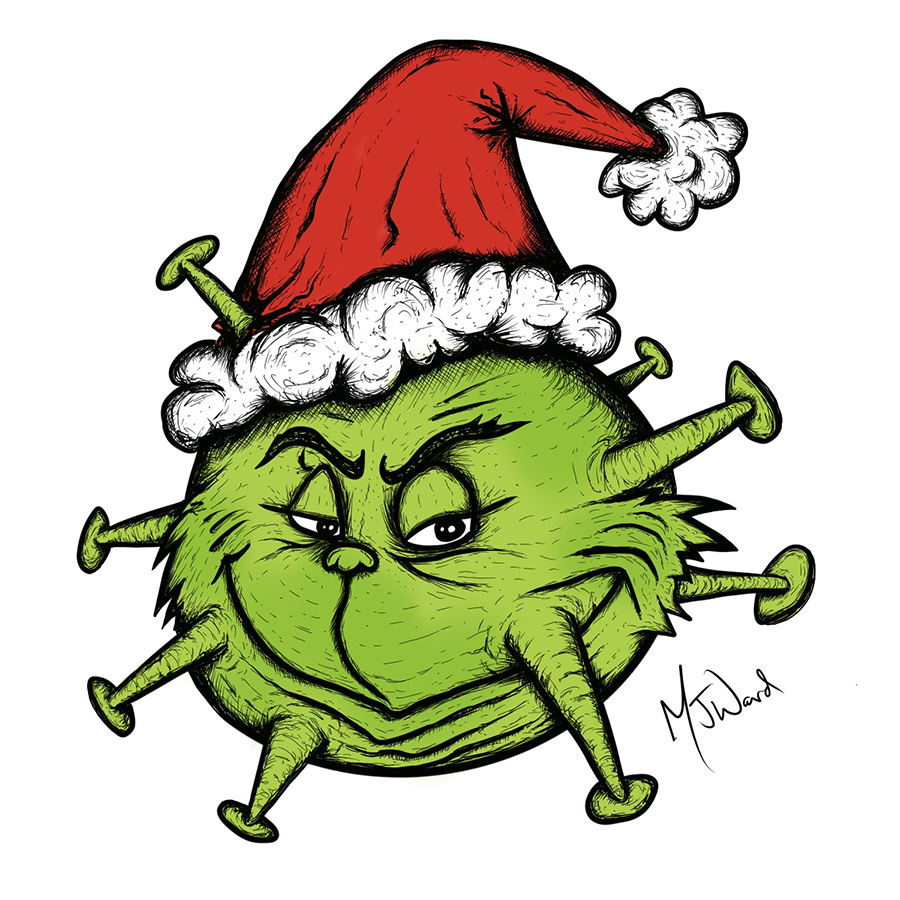 The COVID Grinch
Above is my illustration of the COVID Grinch, a mean little virus that stole Christmas for many. I thought it would be cool to write a short COVID Grinch poem…
COVID Grinch Poem
A little virus that thinks it's cool
Closed down the gym, and my kids school
Everyone's distant, many alone
Yup things are bad, but I won't moan
The COVID Grinch, arrived 2019
Mutated and spread, so small it ain't seen
Borders got shut, face masks to be worn
Told to stay home, is this the new norm?
Cheers COVID Grinch, what more can I say
We all own a badge saying "lockdown birthday"
Next Christmas let's hope that COVID's no more
So family and friends, can walk through the door…
Posted; 30th January 2021

by Michael Jon Ward.
Hello! Thank you for visiting my website and checking out this post. Please email me if you'd like to work together, or message me via social media.
A Website & Graphic Designer, Artist & Digital Marketing Consultant in Southsea, Portsmouth
Registered Address: 29c Clarendon Road, Southsea, Portsmouth, PO5 2ED.