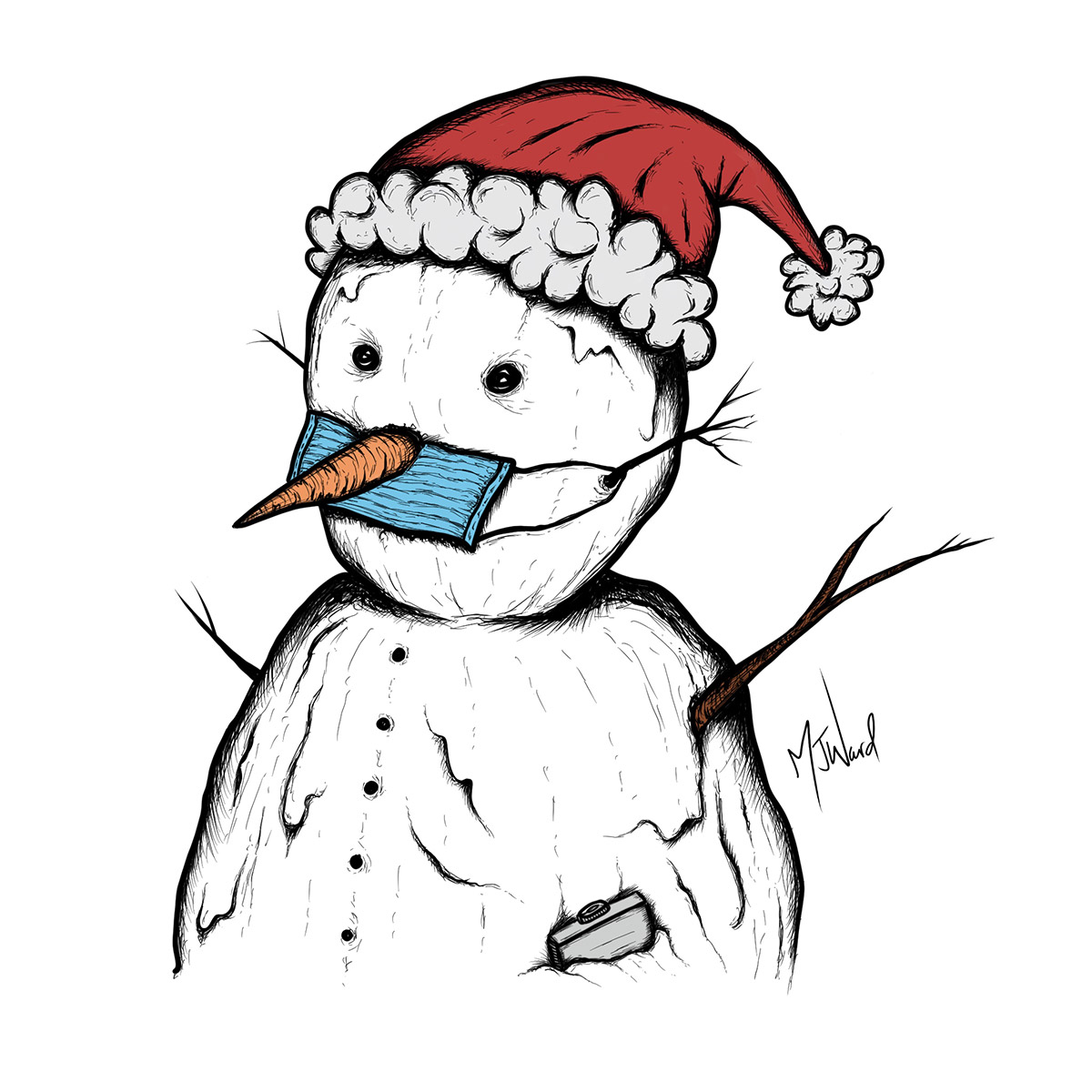 Snowman in a face mask
I hope you like my snowman drawing? With most of the world on lockdown or isolating over Christmas, I thought I'd write a short snowman poem. Enjoy…
The Snowman Poem
There was a snowman in a mask
Who sipped his whisky, from an old hip flask
He kept his distance, caused no trouble
Wishing someone would join his bubble
The days grew shorter, leaves turned brown
No kids, no snowballs, another lockdown
A single snowman in a mask
His only friend, that old hip flask
But then one day a girl walked by
A festive twinkle in her eye
She made it quick, avoiding trouble
A second snowman, to join his bubble…
Posted; 8th November 2020

by Michael Jon Ward.
Hello! Thank you for visiting my website and checking out this post. Please email me if you'd like to work together, or message me via social media.
A Website & Graphic Designer, Artist & Digital Marketing Consultant in Southsea, Portsmouth
Registered Address: 29c Clarendon Road, Southsea, Portsmouth, PO5 2ED.