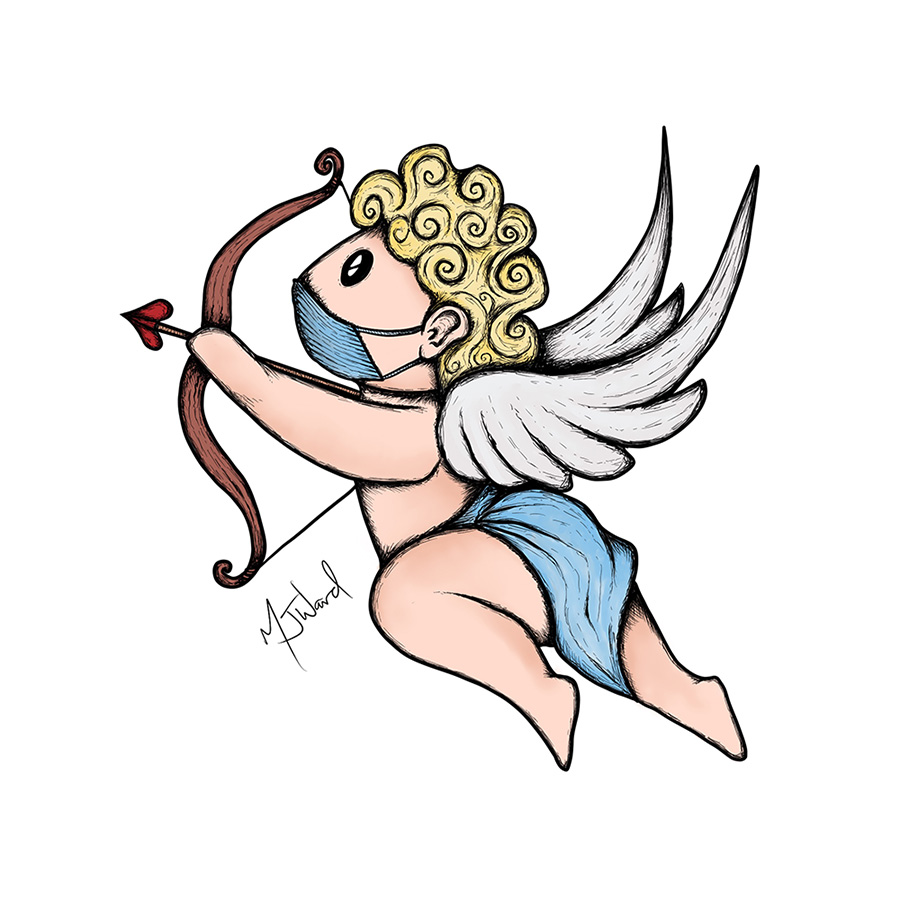 Key Worker Cupid
With Valentine's Day fast approaching, I thought I'd draw Cupid and write a little poem. A reminder that Cupid is a key worker, so no furlough or days off for this little dude! Cupid knows lockdown is tough, but remember love conquers all, he has a plan…
Cupid Love Poem
Don't look for love, let it find you
Your time will come, this much is true
The streets feel empty, choices narrow
But this won't stop young Cupid's arrow
We live, we learn, we love, we cry
And through it all his arrows fly
A glance, a place, a moment in time
The suns alone, but it does shine
And as the sun gives us light
And daytime always follows night
Times will change, this much is true
Cupid has a plan for you…
Posted; 7th February 2021

by Michael Jon Ward.
Hello! Thank you for visiting my website and checking out this post. Please email me if you'd like to work together, or message me via social media.
Creative Marketing Company Portsmouth
Looking to hire a creative marketing company? Need some creative input? My core business is called Tidy Design (Est 2007) and we are based in Southsea, Portsmouth, Hampshire. I'd be delighted to help out with any artwork, graphic design, content creation, SEO or web design projects...
Email Mike
A Website & Graphic Designer, Artist & Digital Marketing Consultant in Southsea, Portsmouth
Registered Address: 29c Clarendon Road, Southsea, Portsmouth, PO5 2ED.