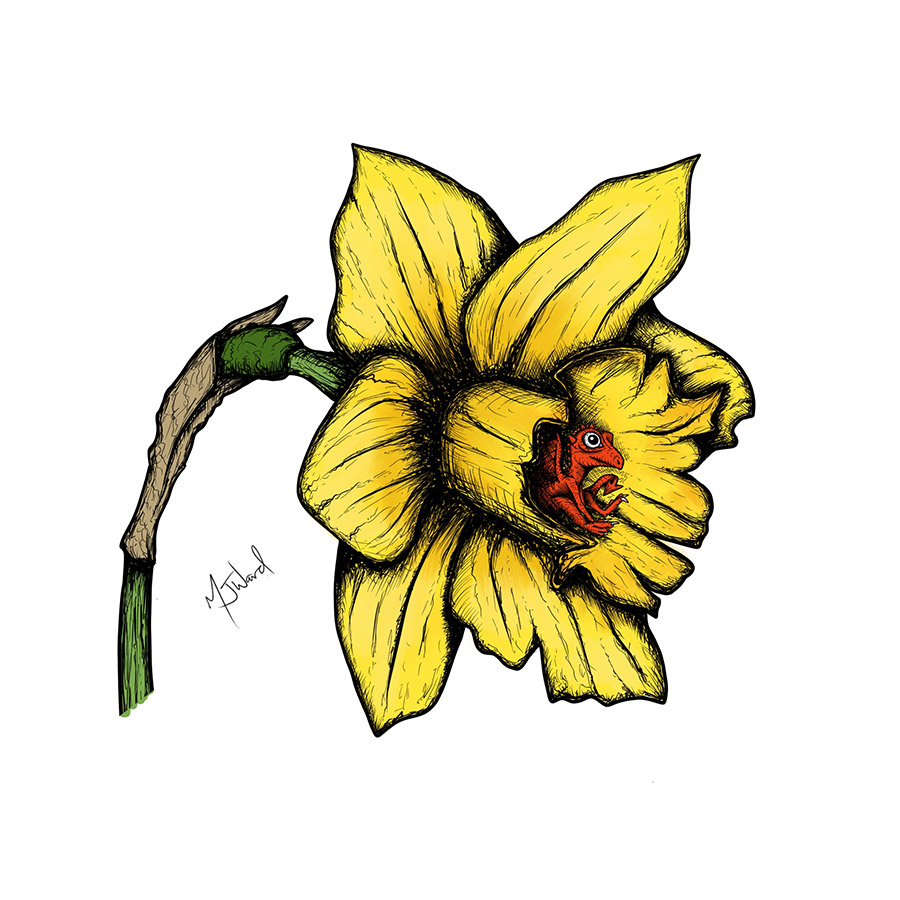 Dragon in a Daffodil
With Easter fast approaching, I thought I'd draw a daffodil. And as the daffodil is the national flower of Wales, it got me thinking… Where do dragons come from? Are the two connected? With this in my mind, I got creative…
Daffodils & Dragons Poem
Daffodils huddle, bow and sway
Clusters of yellows and gold
Memories of a warm spring day
Their colours a sight to behold
Facing the sun, was all but one
It's daffodil head hung low
She wanted to know what had become
To the dragons they used to grow
A sadness set in, it started to mourn
But something changed that day
As if by magic, a dragon was born
And discretely flew away…
Posted; 28th March 2021

by Michael Jon Ward.
Hello! Thank you for visiting my website and checking out this post. Please email me if you'd like to work together, or message me via social media.
Business Development, Consultancy, Design & Digital Marketing in Portsmouth, Hampshire
Registered Address: 11 Southbourne Avenue, Drayton, Portsmotuh, Hampshire, PO6 2HL.