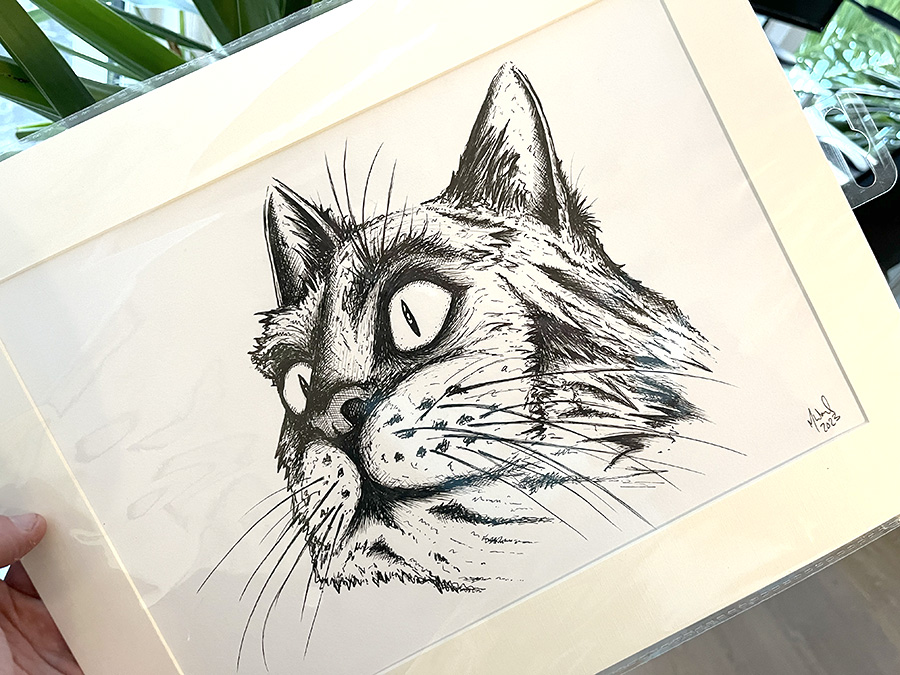 Cute Cat Pen Sketch
I recently had the pleasure of creating a heartwarming pen sketch of an adorable cat, a truly unique and personalised gift. Whether you want to immortalise your own pet, or surprise a loved one with some custom artwork, I am here to bring your visions to life. Some stories, memories or gifts deserve to be told through art, and I'm here to make that happen. Please contact me today if you'd like to commission your own kitty cat drawing or some bespoke artwork.
Local Artist in Southsea, Portsmouth
Animal Portrait Artist Hampshire
Sea Life Art
Posted; 1st October 2023

by Michael Jon Ward.
Hello! Thank you for visiting my website and checking out this post. Please email me if you'd like to work together, or message me via social media.
A Website & Graphic Designer, Artist & Digital Marketing Consultant in Southsea, Portsmouth
Registered Address: 29c Clarendon Road, Southsea, Portsmouth, PO5 2ED.