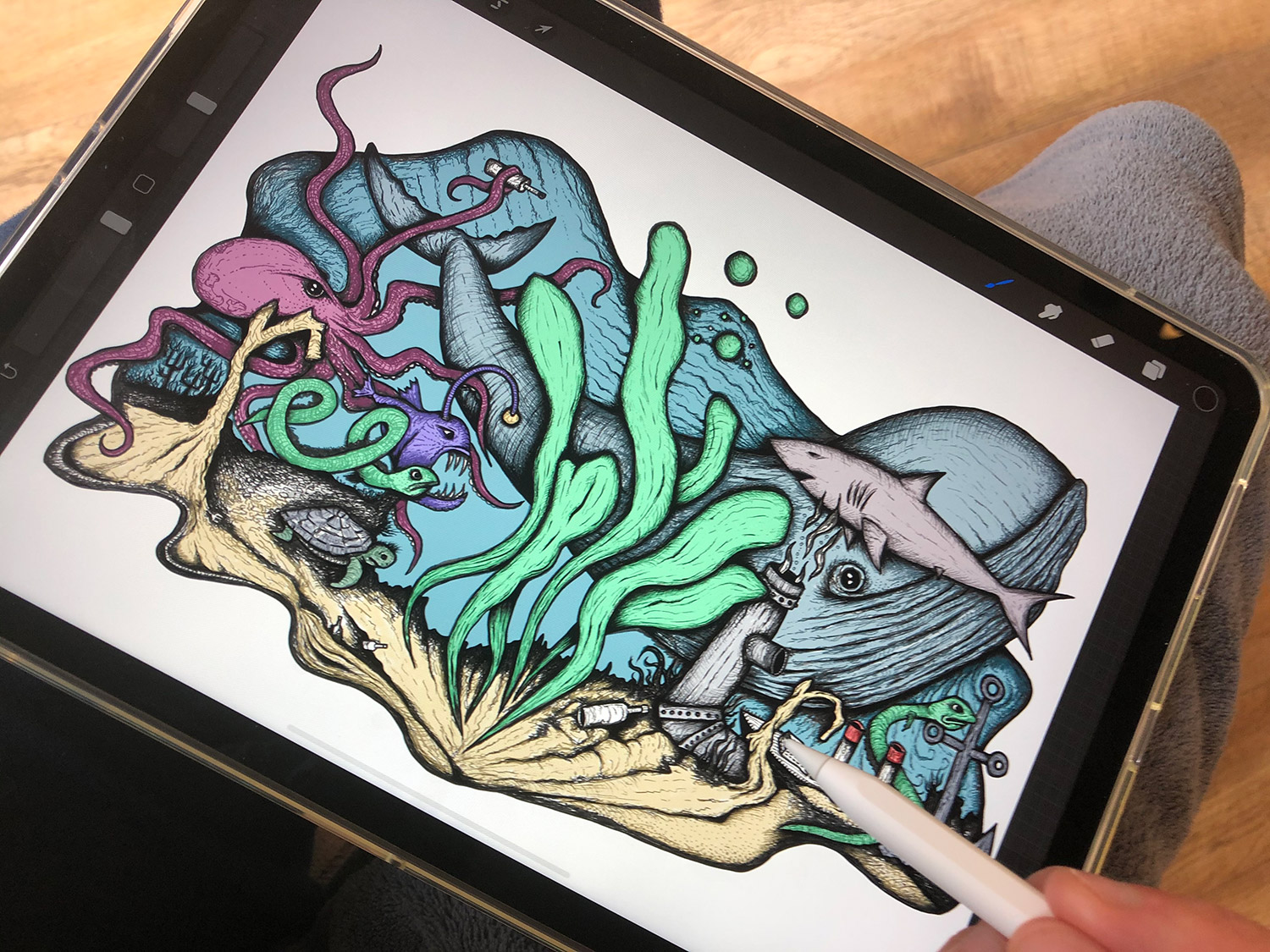 Visual Artist in Portsmouth, Hampshire
Several weeks ago I got to work on some Reef Trust artwork, something they could use for merchandise and a T-shirt design. I wanted to capture their logo within an ocean themed setting, highlighting some of the many issues they aim to tackle. This artwork was donated to the project by Tidy Design.
It starts with a doodle…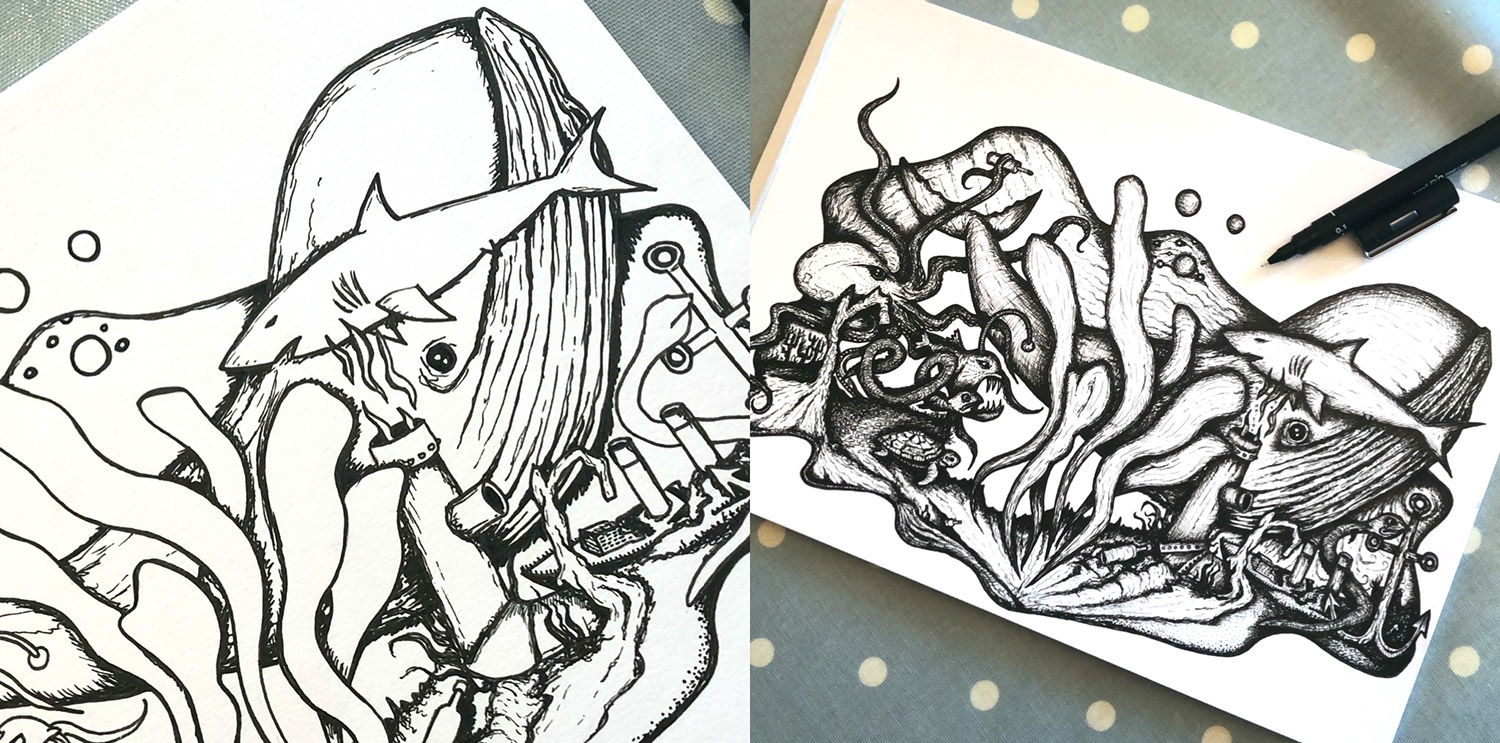 Following the creation of my artwork, I scanned it (getting a digital version) and then ported it over to Procreate. I am pretty new to Procreate, purchasing the iPad Pro and Apple Pencil back in August 2020. That said, I have used Photoshop for many many years, there are similarities, so it's been quick to pick up. I decided to re-illustrate sections in Procreate plus add colour, the finished product is below.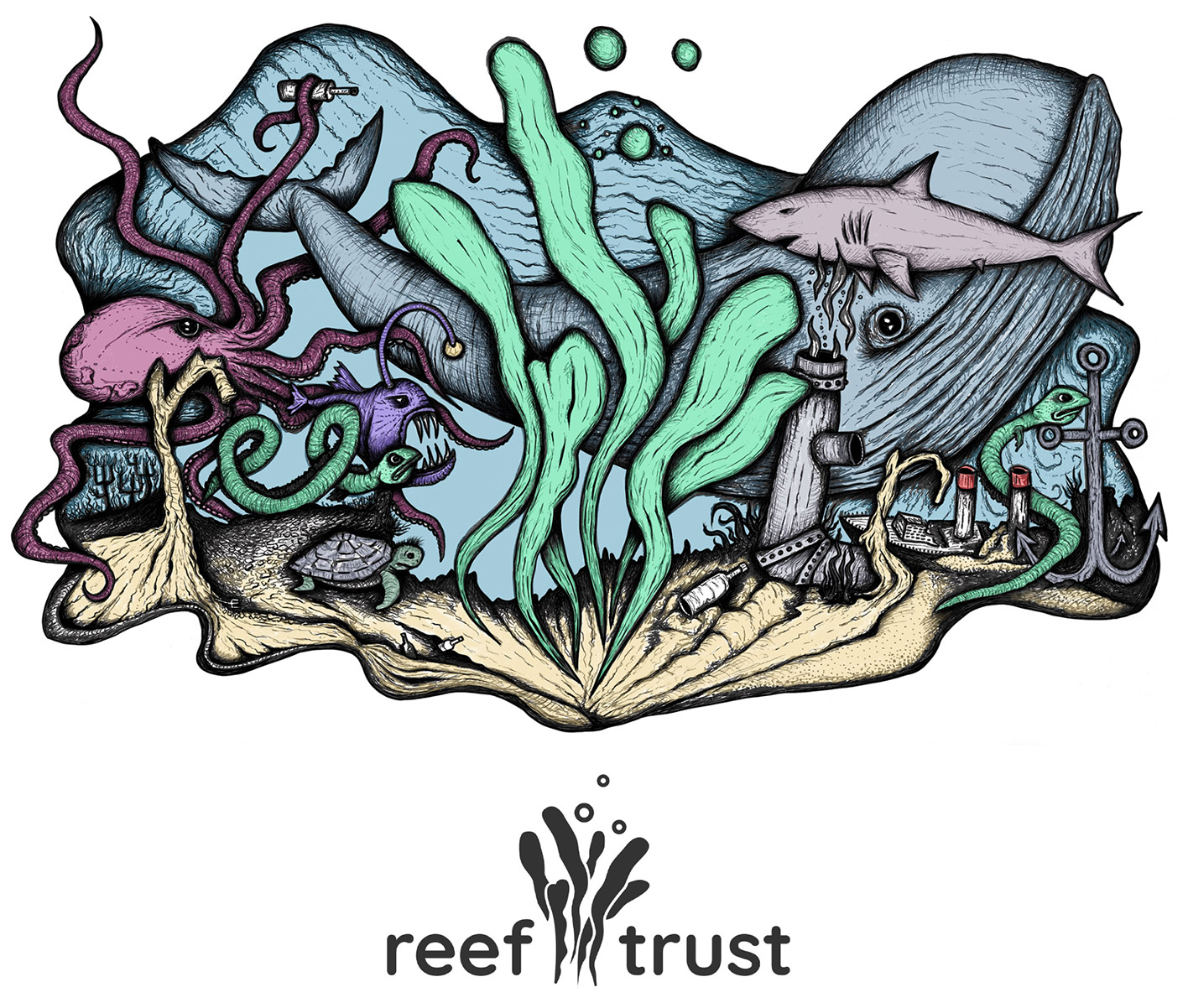 Our end goal here was some bespoke visual artwork for the Reef Trust. Something they could bottle up and sell to the masses. Something that could become a product.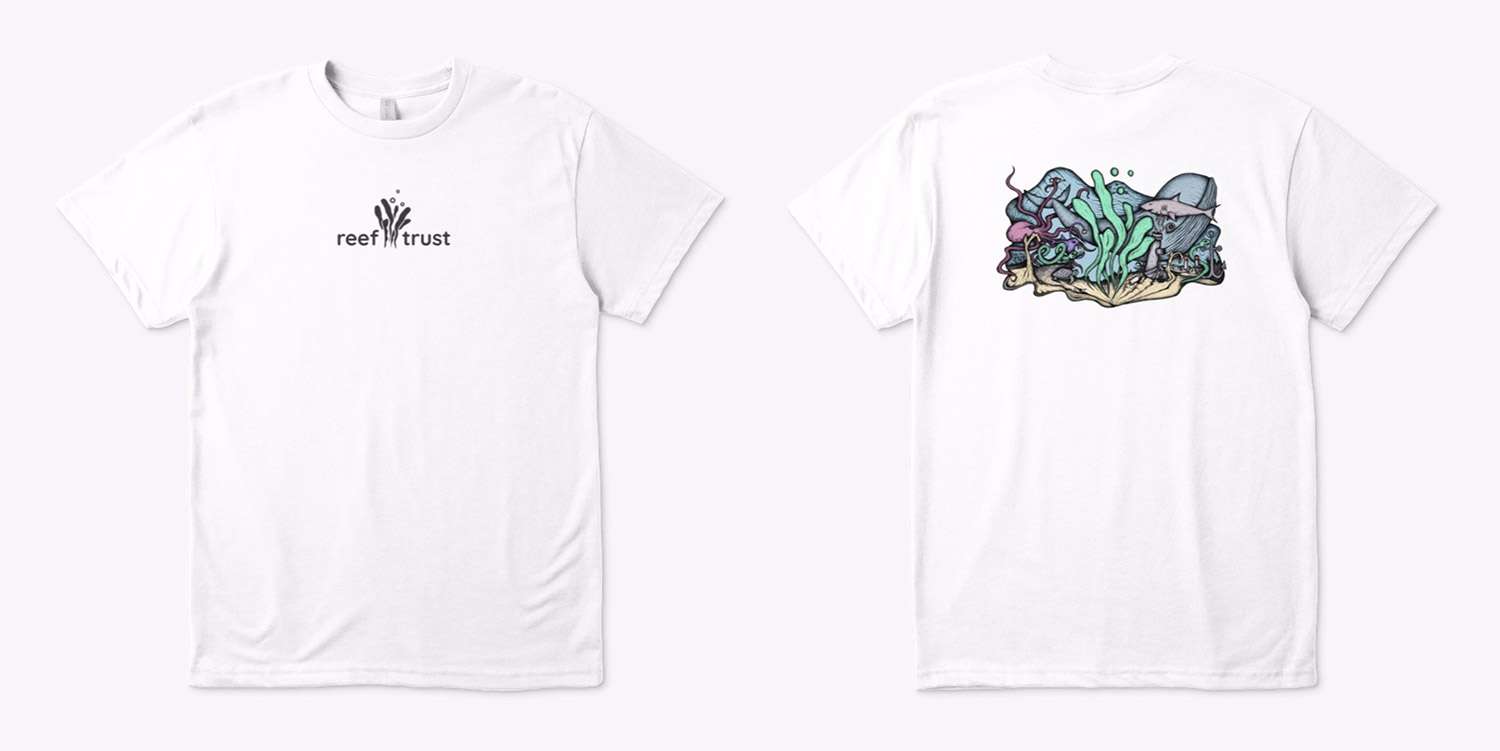 Another pro to donating this artwork is brand awareness, promoting myself as a visual artist and/or illustrator in the Portsmouth, Hampshire area. I guess my focus since 2007 has been more on website design, digital marketing and web development. But in recent months I have found great satisfaction, happiness and contentment in creating visual art, hence the hundreds of drawing on my Instagram account.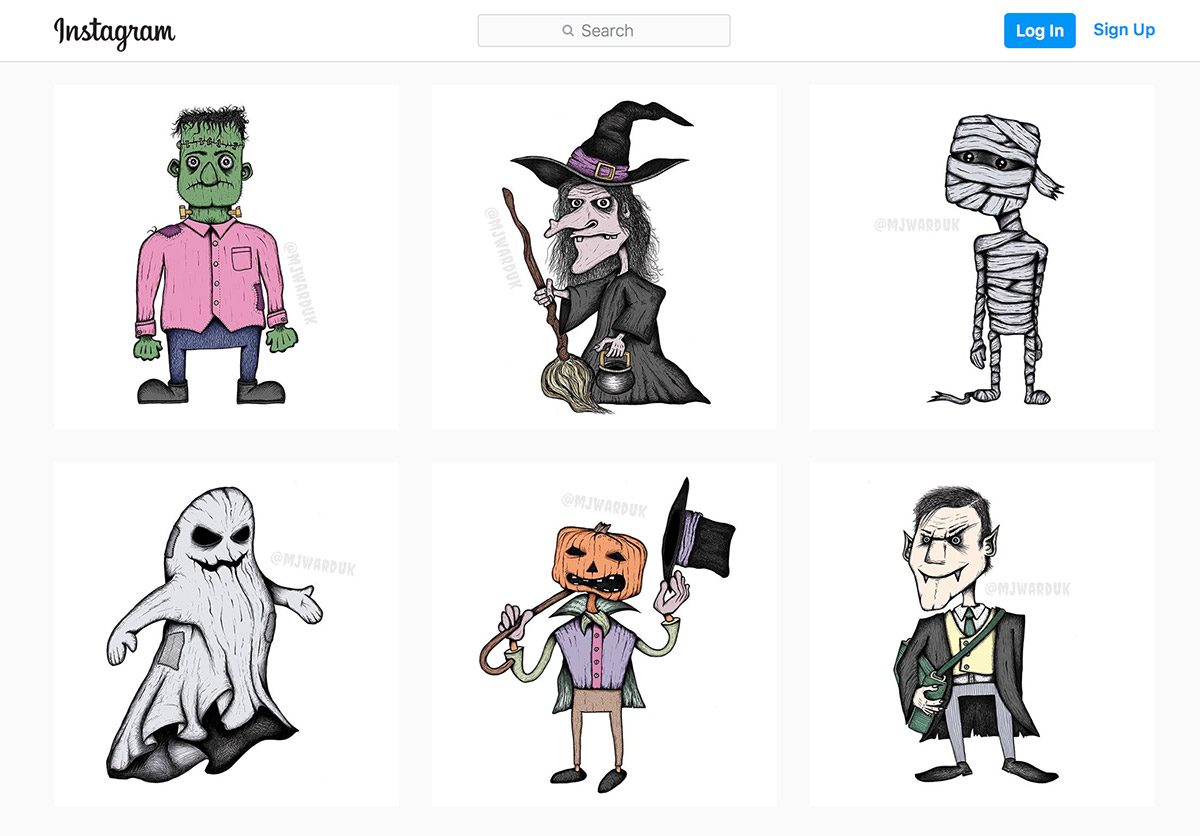 So what is a visual artist?
Visual art comes in many shapes, sizes and forms. For example; illustration, ceramics, painting, sculpture, print, graphic designers, crafts, photography, video, fashion, theatre and architecture. Personally I love pen sketching, a few examples below;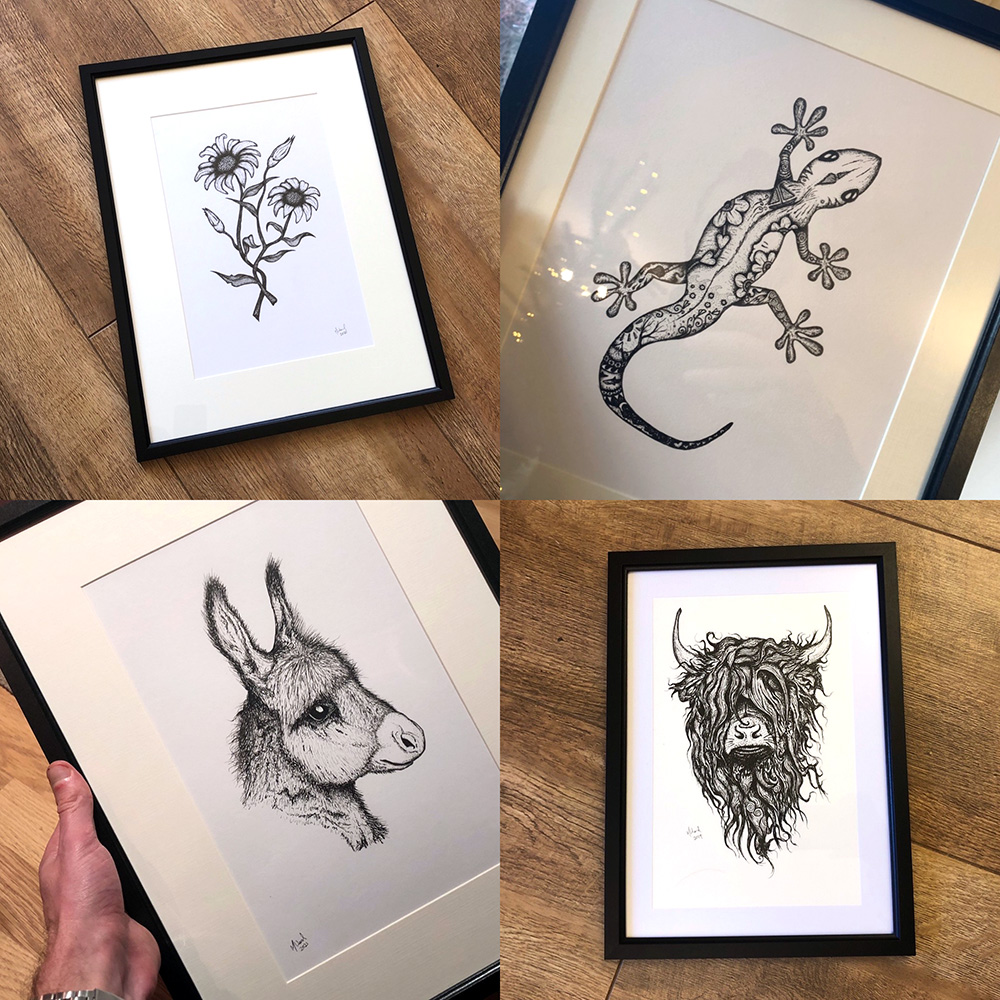 These are just some artistic disciplines, each could be categorised as "visual art". I recently wrote a blog post that asked "what is creativity"? As well as fine art and pen sketching, I also enjoy oil painting, again some examples of my art below;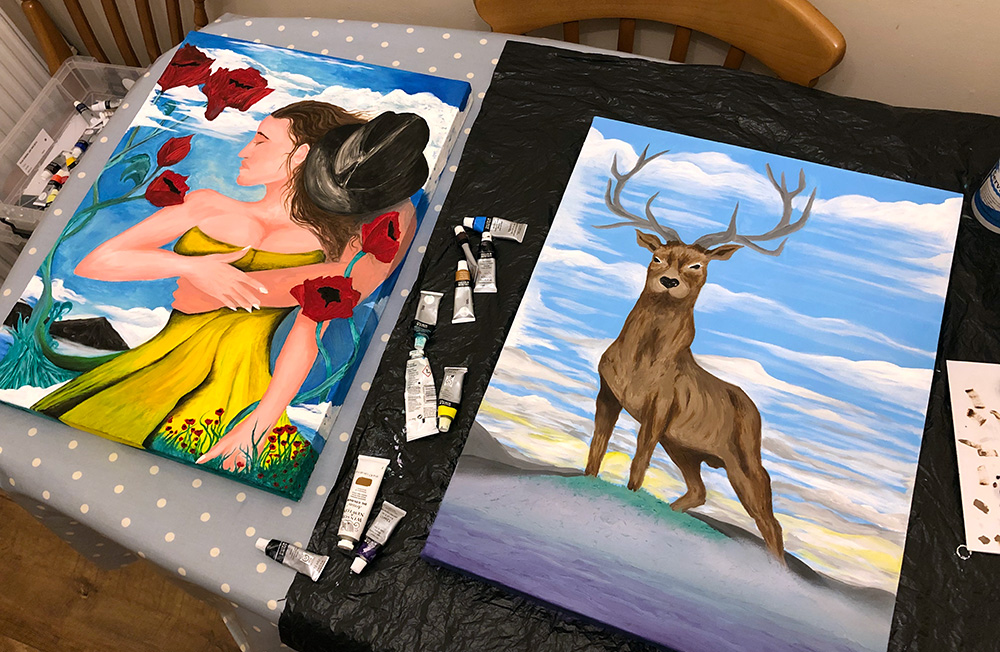 Anyway back to visual art and it's impact on the world we live. Visual art has played a major part in history, touching every culture and historical period. Today we live in a digital age, visual candy accessed by the masses, on the move via a smartphone. Check out this post on "content creation", a case study offering some food for thought.
Art & Design Services in Portsmouth, Hampshire
So, are you looking for an artist based in the Portsmouth, Hampshire area? Do you have an illustration or visual arts project in mind? Maybe you need some bespoke social media content, unique website graphics or a book illustrated? Whatever your art and design project, I'd be delighted to help.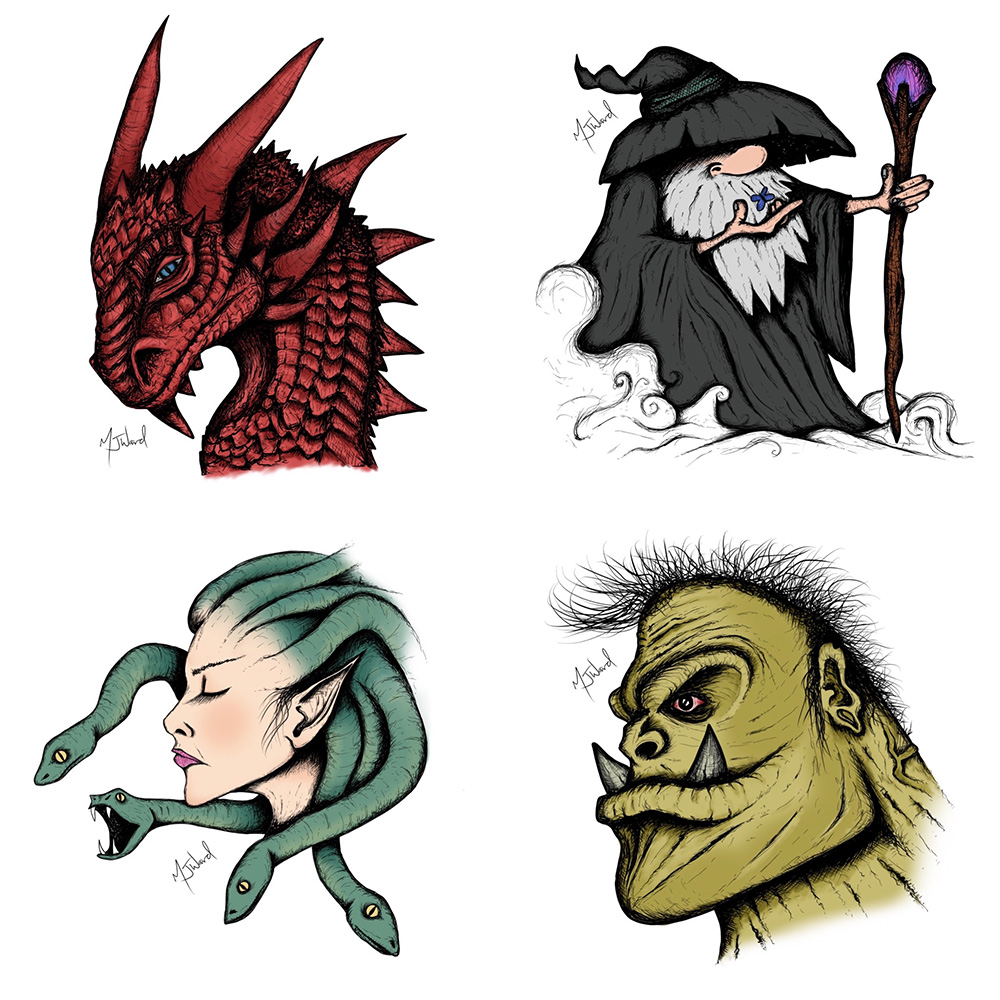 View more of my artwork on Tidy Design or Sea Life Art.
Posted; 1st November 2020

by Michael Jon Ward.
Hello! Thank you for visiting my website and checking out this post. Please email me if you'd like to work together, or message me via social media.