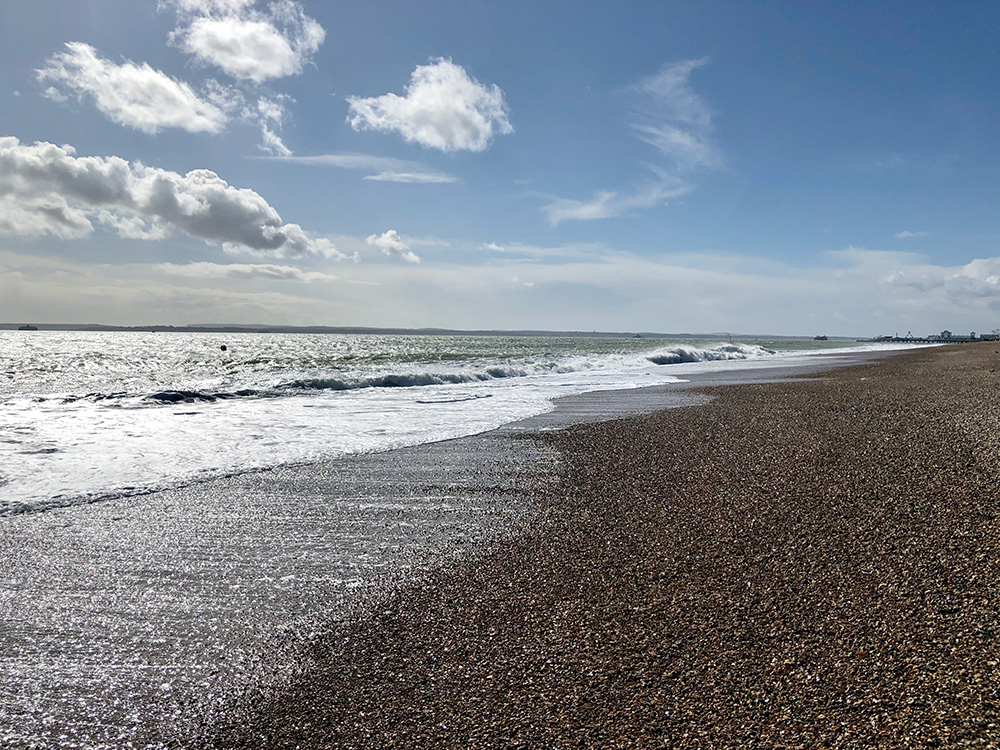 Southsea (Eastney Beach) Kayaking
Living in Southsea is pretty awesome, Southsea is the perfect location for those who love the beach… As that old saying goes, "an ocean breeze puts the mind at ease", so regular sea front walks are a must if you live down here!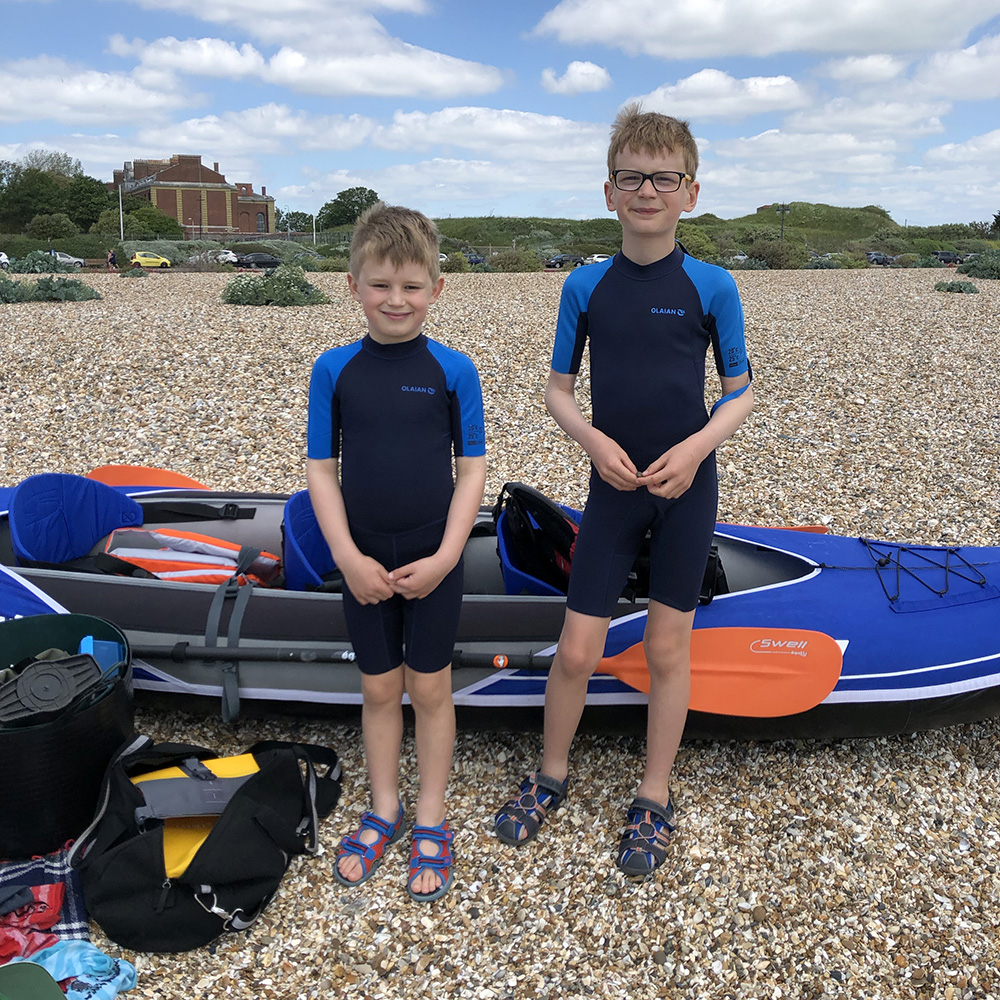 Earlier this year (2021) I got back into kayaking. Being out on the water offers a very different view of Southsea and Eastney beach, I'd highly recommend it. There is something pretty tranquil and relaxing about bobbing along, being away from the crowds…
Kayaking Adventures
I was fortunate to go kayaking in Pembrokeshire (West Wales) earlier this year too. A very different coastline and kayaking experience, but equally beautify and magical.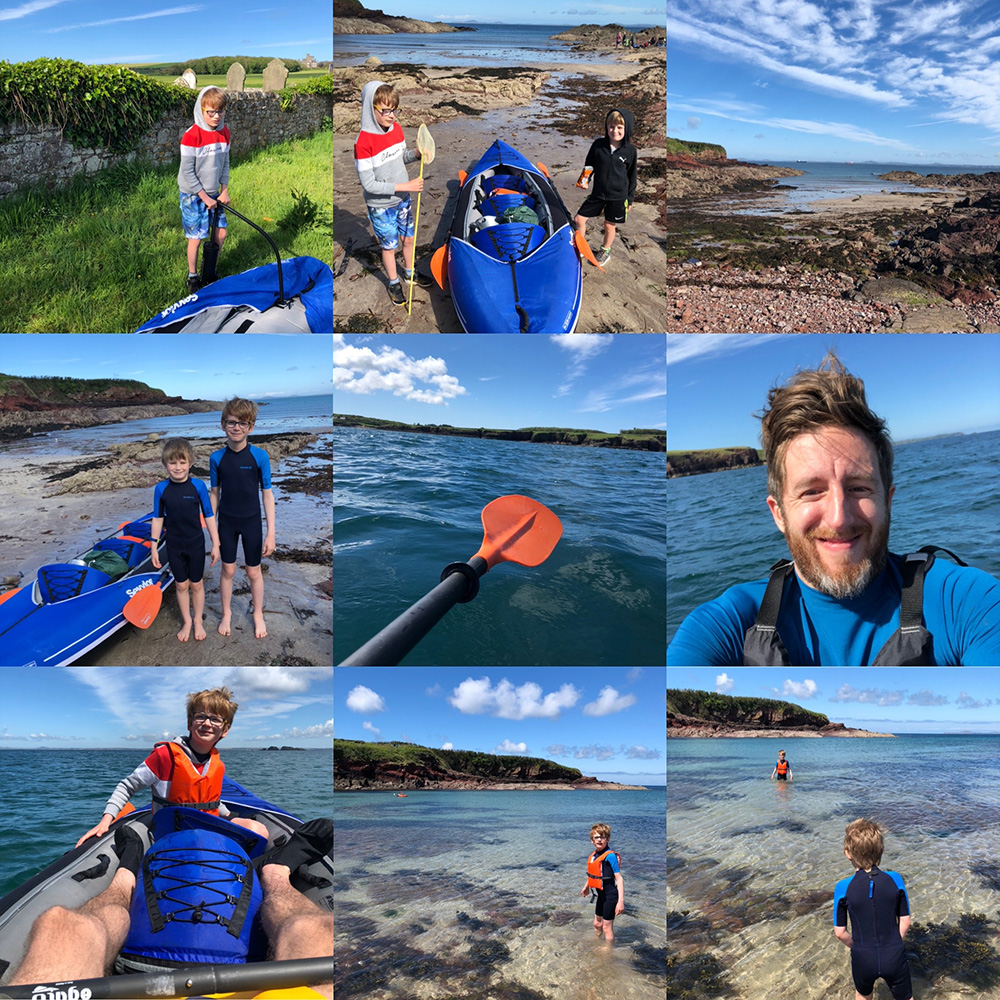 Kayaking is great fun for little kids, my two boys love it! But safety needs to come first when water is involved. Always check the weather forecast, winds and tides prior to heading out on your kayak. Especially if you are a beginner.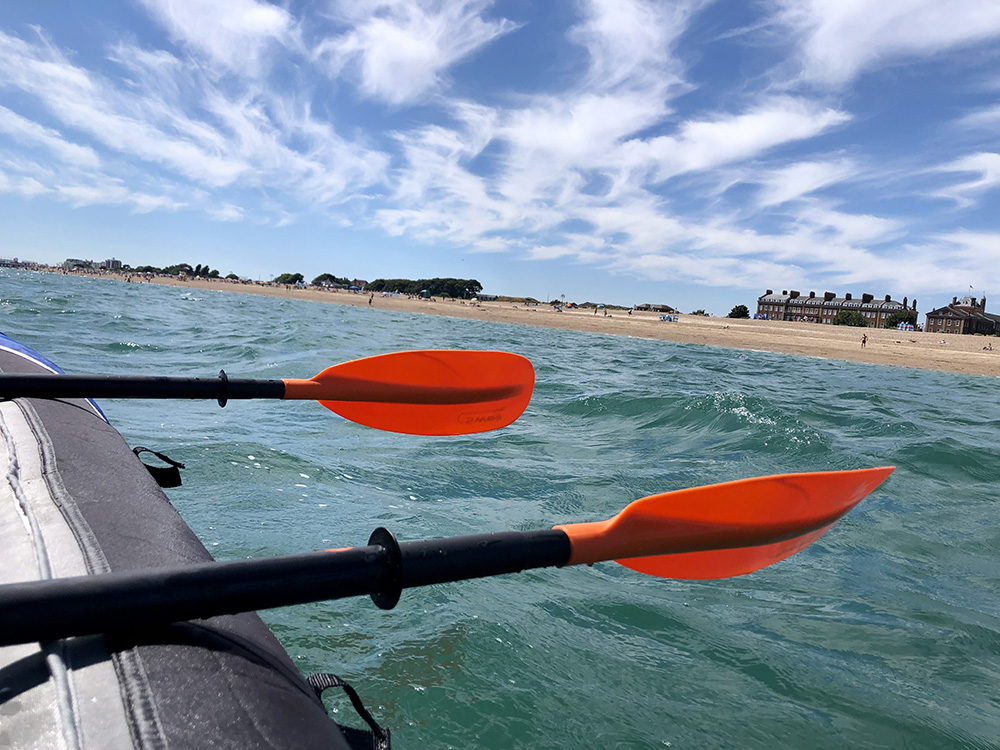 Southsea Kayaking Trips
If you see a blue kayak with orange paddles down Southsea this summer then give us a wave! We are planning a few more trips out on the water, making the most of living by the sea. If you are planning to buy a kayak, take a kayaking trip down Southsea, or would like any advice on kayaking, then please feel free to say hi.
Posted; 16th August 2021

by Michael Jon Ward.
Hello! Thank you for visiting my website and checking out this post. Please email me if you'd like to work together, or message me via social media.
A Website & Graphic Designer, Artist & Digital Marketing Consultant in Southsea, Portsmouth
Registered Address: 29c Clarendon Road, Southsea, Portsmouth, PO5 2ED.