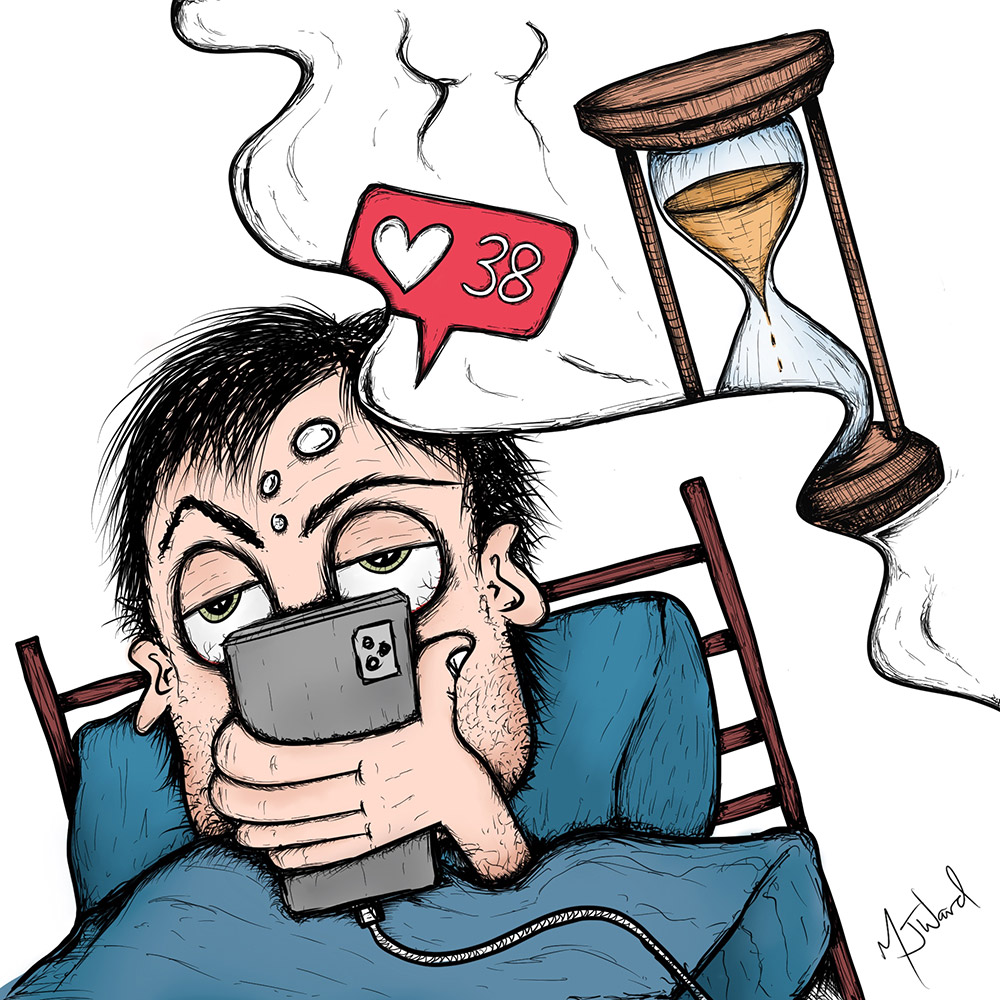 Social Media Addiction Art
Yesterday evening I decided to grab my iPad Pro and get doodling. Sometimes I like to draw without direction, emptying my mind or processing my thoughts on a blank canvas. This illustration looks at social media and its impact on life. Let's face it, our biggest commodity is time, once spent we cant buy it back. This is the message I tried to get across in my social media addiction art.
Be it first thing in the morning or last thing at night, we all check our phones. So much time is spent looking at a screen these days, we don't take in the world around us. And when we do step back and observe (admire a view or savour a moment), this is often from behind a camera phone. Now I am not against tech, I love it! I guess I am just aware of my own bad habits, and I am trying to work on them…
Posted; 15th February 2021

by Michael Jon Ward.
Hello! Thank you for visiting my website and checking out this post. Please email me if you'd like to work together, or message me via social media.
A Website & Graphic Designer, Artist & Digital Marketing Consultant in Southsea, Portsmouth
Registered Address: 29c Clarendon Road, Southsea, Portsmouth, PO5 2ED.