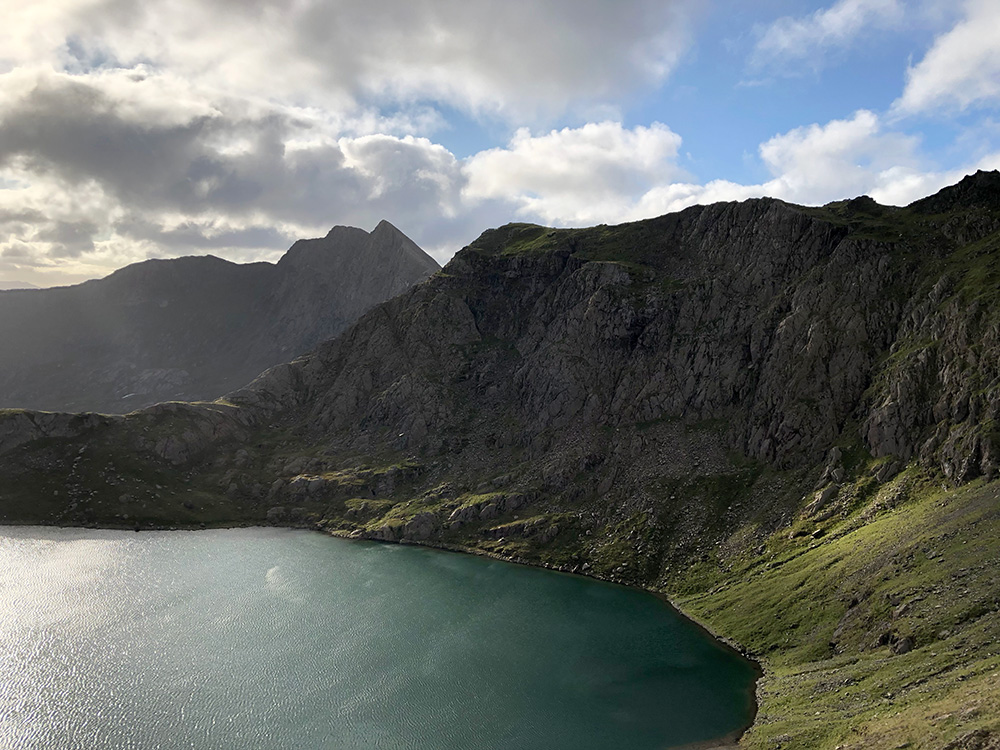 Portsmouth to Snowdon and back again…
On Friday afternoon enough was enough, I'd had Snowdon on my to do list for too long, it was time! Sadly a combination of friend cancellations, bad weather and a UK lockdown resulted in a few trips being cancelled in 2019-2020. But… this weekend the forecast looked good and lockdown v2 had not happened yet. So, I packed a bag and set off after lunch. Several hours later (yup, some pretty bad traffic) I arrived in North Wales. It was a long drive, but it felt good to be in the mountains. Wild camping was originally on my agenda for Friday night, however back home the appeal of a good nights sleep was high. I booked a cheap hotel before setting off, about 20 minutes from base camp…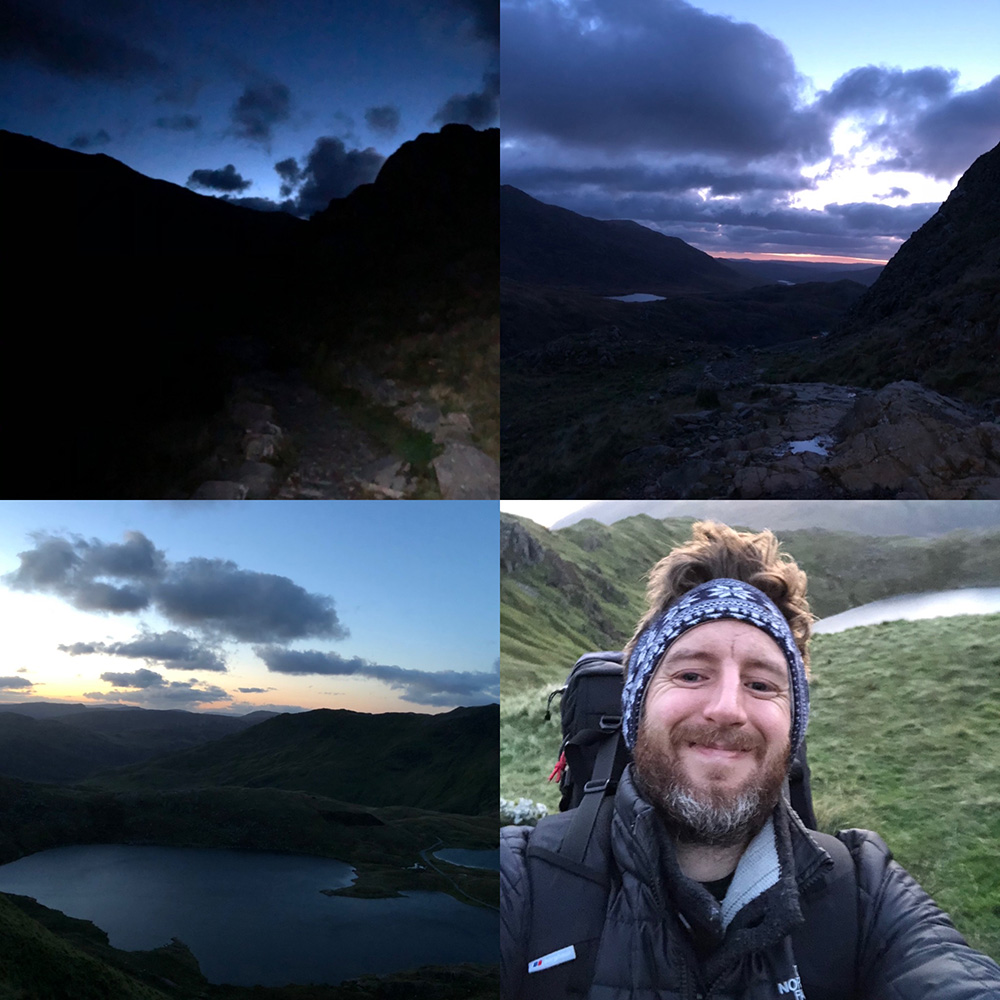 With my alarm set for 0500, I aimed to set off on my solo hike at 0530. This gave me about an hour of darkness, taking it slow up the Pyg track. The mission was to reach a decent altitude / location, then watch the sun rise over the mountain tops. With millions of stars above and complete darkness all around, I did ask the question; "what the hell am I doing?"…. However, as the sun popped up in the distance, the sky turned different shades of orange and blue, I realised how lucky I was to witness such beauty. An early start was well worth it…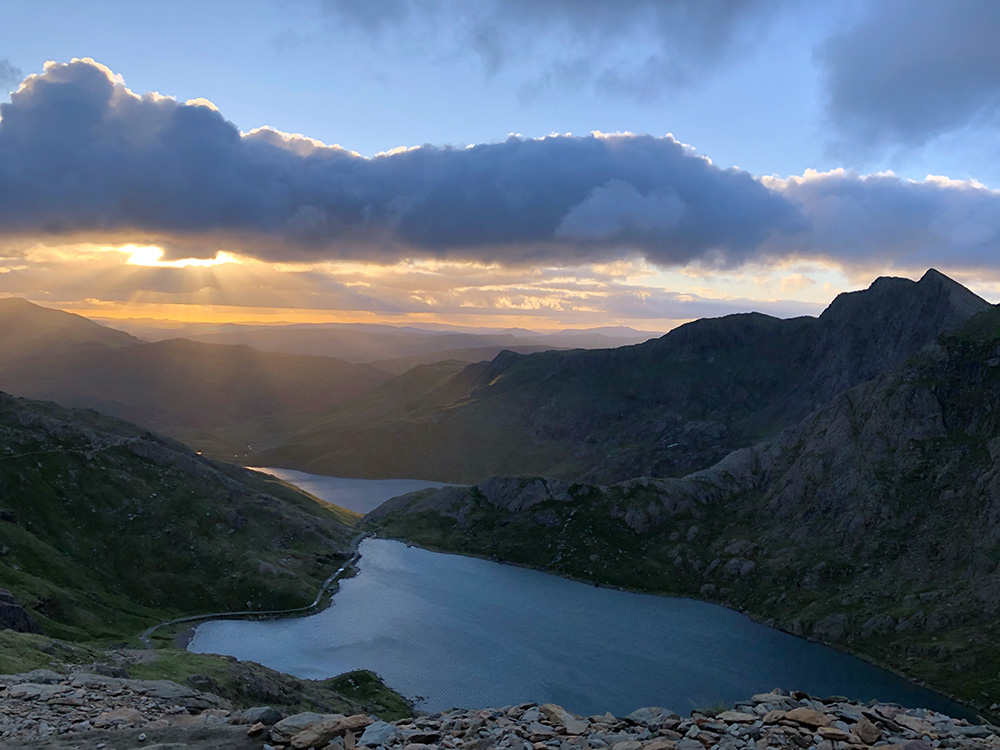 I guess sometimes we all need to step outside of our comfort zone, do things that scare us, have a bit of faith and just go for it. For many months I had put off this trip because it was easier to stay home. I found myself looking at #snowdon or #wildcamping on Instagram, dreaming I was there. The lesson learnt this weekend; "life is short, don't put things off until tomorrow or focus too much on the past. Appreciate today's sun rise and enjoy the day ahead."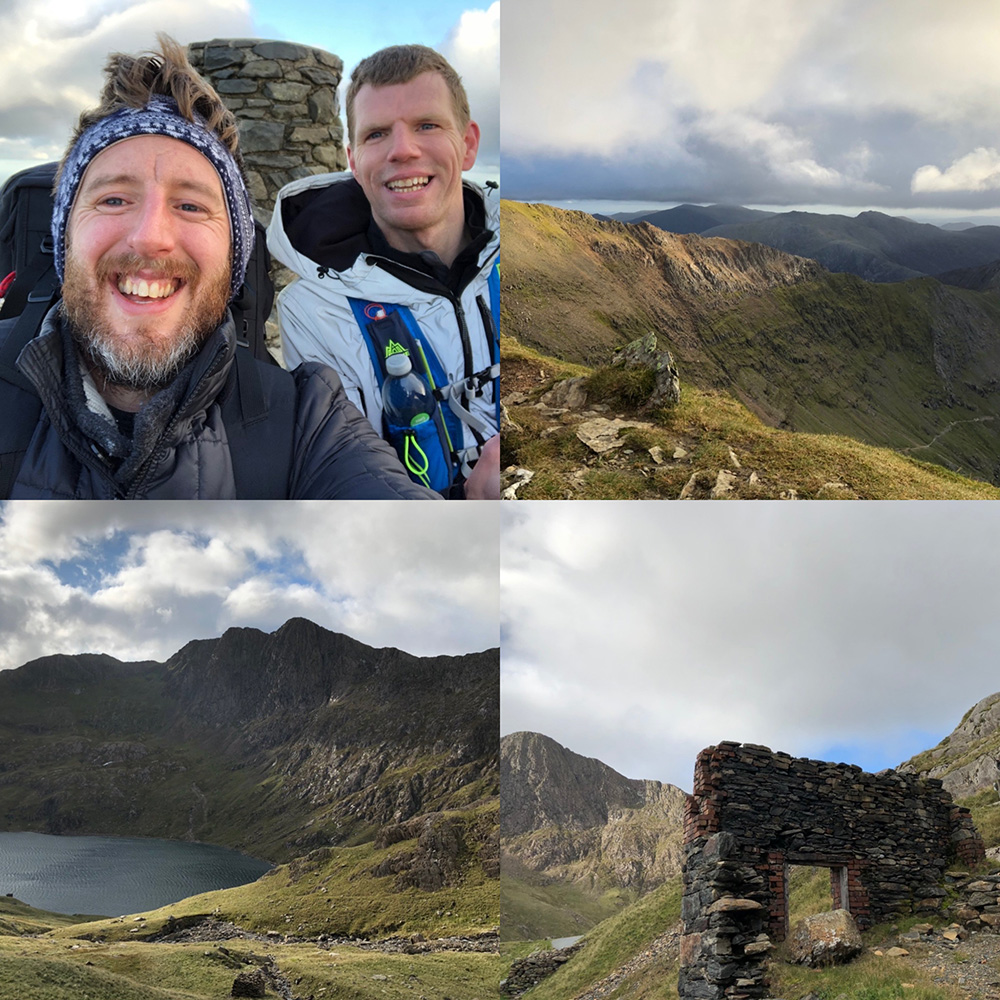 Reaching the summit of Snowdon was epic, gusts of wind reached 45 miles an hour, reminding the few people there that the mountain is boss! To touch the top meant crawling on your hands and knees, to stand up was too dangerous. Whilst photographing the view from the shelter of some rocks, I realised the wind had stopped! This was my opportunity to dash to the summit, take a photo, and admire the best view in Wales.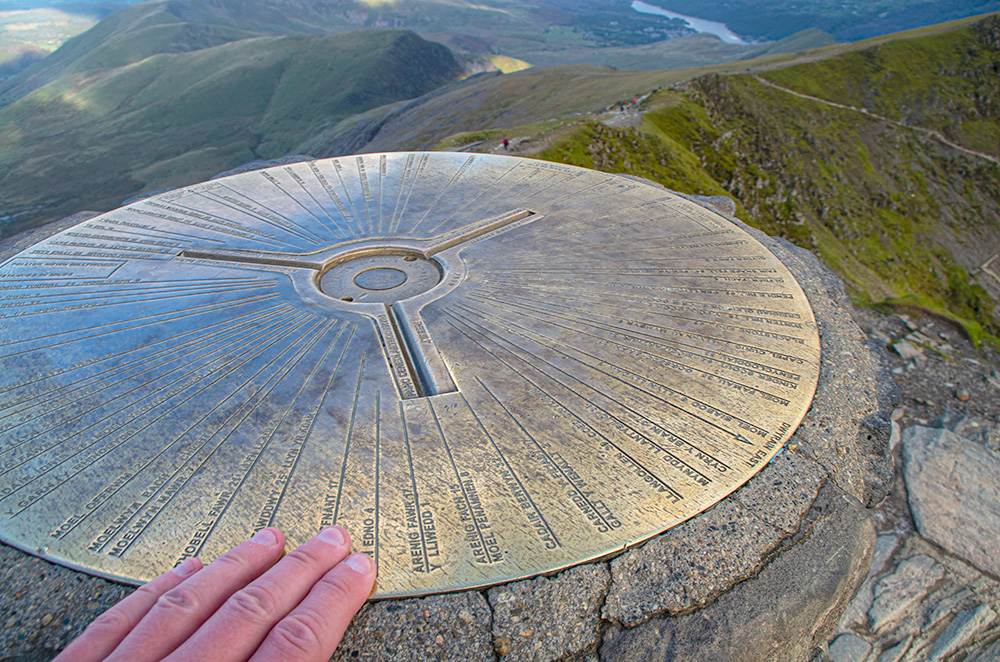 On my hike up Snowdon I met a cool guy called Phil. He was there on a similar mission, embracing life, adding ticks to a bucket list. Phil told me a story about his nan, she had sadly passed away but said "live life and follow your dreams". Phil was there to catch the sun rise too, another early bird, a chance meeting at 2000+ feet.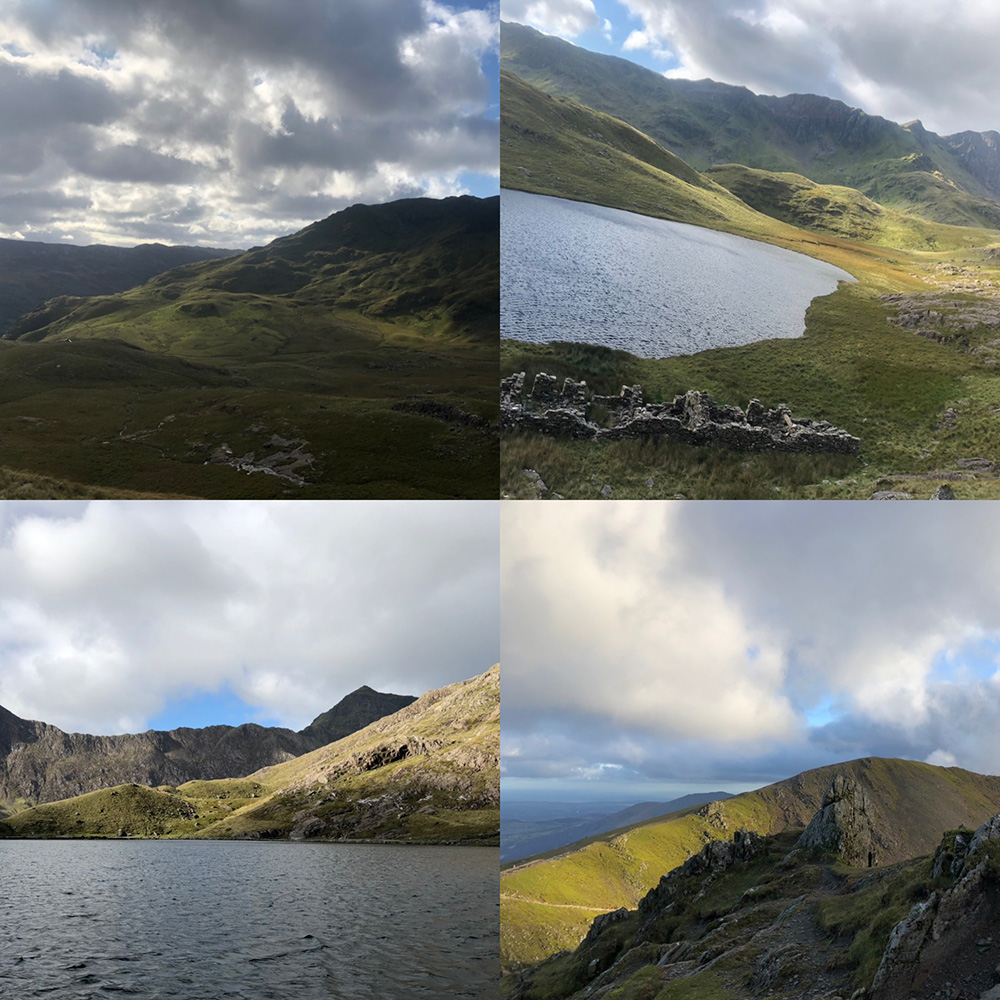 After my hike up the Pyg track and a scramble down the Miners track, I headed back to Portsmouth. It is crazy to think I was home for dinner, there is about 250+ miles between the two! I may have a few aches and pains today, but I am feeling refreshed and ready for the new week / month ahead. I am also pretty excited to return to North Wales very soon, maybe to wild camp, adding "a sun set in the mountains" to my bucket list…
I hope you like the pics, here's to our next adventure!
Posted; 27th September 2020

by Michael Jon Ward.
Hello! Thank you for visiting my website and checking out this post. Please email me if you'd like to work together, or message me via social media.