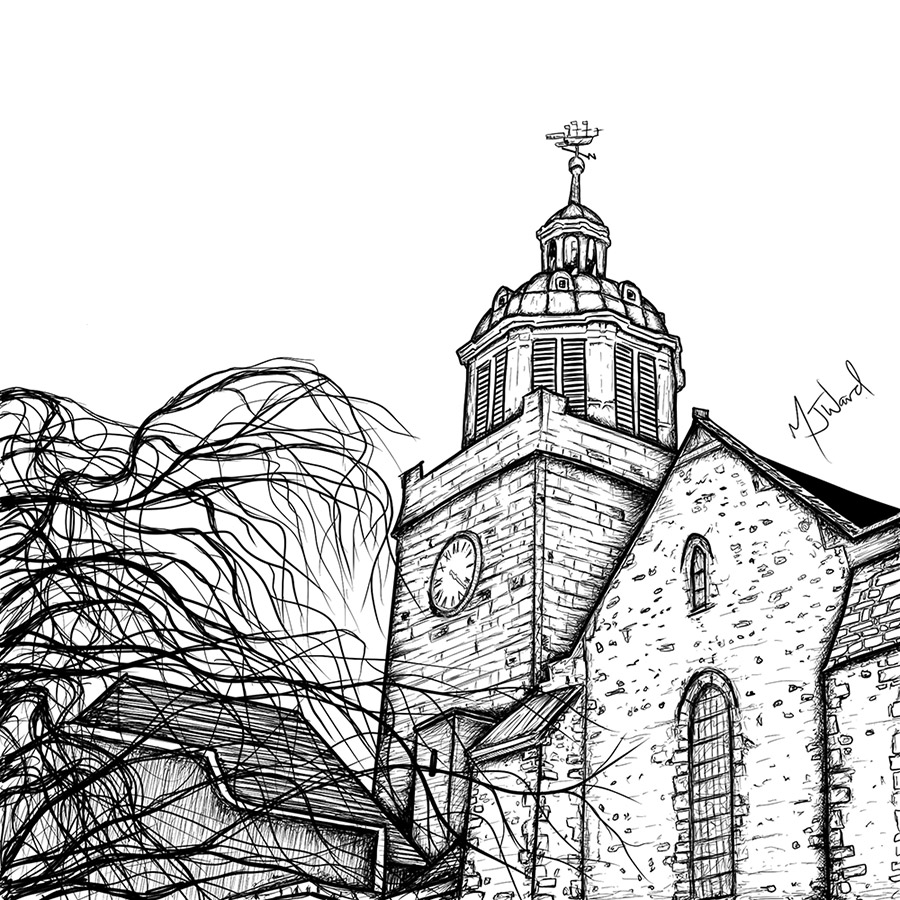 Portsmouth Cathedral Artwork
I am pretty sure Portsmouth Cathedral hosts art exhibitions, something I should probably research. I often walk past Portsmouth Cathedral, so last weekend I decided to take a quick photo and illustrate it – what do you think?
You will find a few more of my Portsmouth landmark drawings on the Tidy Blog. If you would like to order a print of this Portsmouth Cathedral drawing then please let me know. I'd also be happy to quote for any bespoke graphics or original artwork.
As my core business (Tidy Design) was based in Old Portsmouth for over five years, it's a part of Portsmouth I am very fond of.
Posted; 17th March 2021

by Michael Jon Ward.
Hello! Thank you for visiting my website and checking out this post. Please email me if you'd like to work together, or message me via social media.
A Website & Graphic Designer, Artist & Digital Marketing Consultant in Southsea, Portsmouth
Registered Address: 29c Clarendon Road, Southsea, Portsmouth, PO5 2ED.