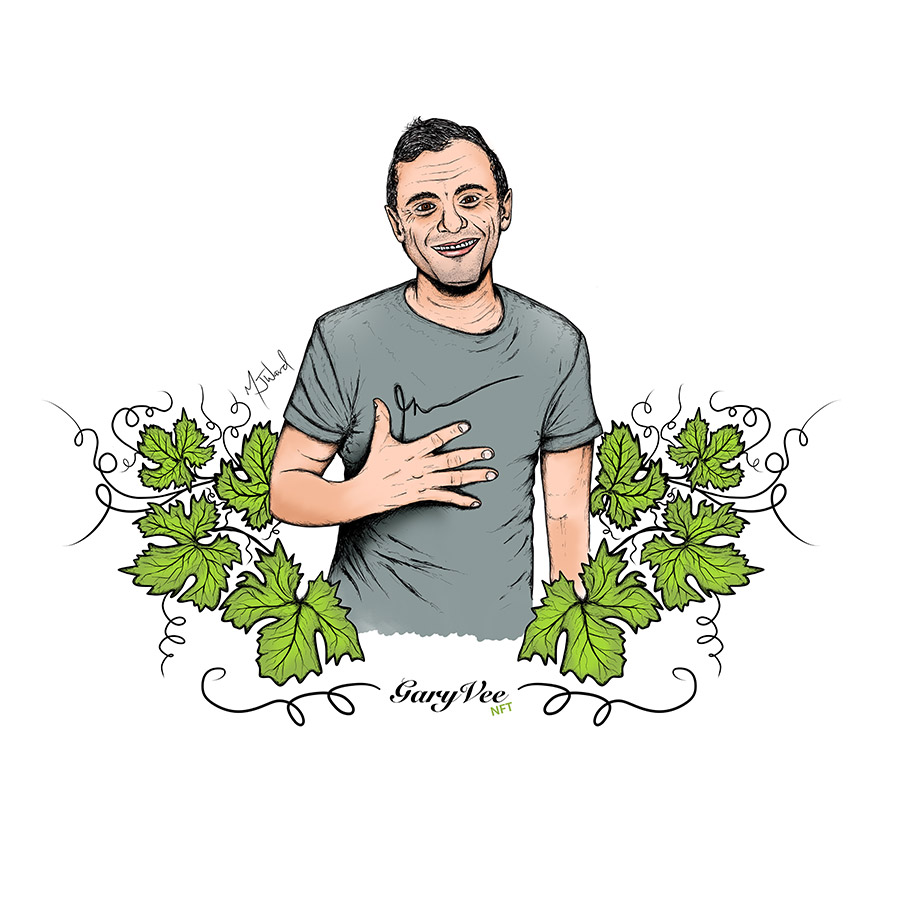 Gary Vee NFT
So this weekend I decided to draw and drop the "Gary Vee NFT" on Rarible, what do you think? A NFT is a non-fungible token, which means one of kind digital artwork. These tokens contain identifying information in a smart contract, so blockchain and crypto become much more than digital currency. If you follow Gary Vee on social media then he has been raving about NFTs for some time.
For those of you that don't know Gary Vee (Gary Vaynerchuk), he is a Russian-born entrepreneur who made his fortune through wine and early investments in tech companies such as Uber and twitter. Personally I like his outlook on gratitude and work ethic. A very savvy businessman and entrepreneur, worth taking a look.
I hope you like my Gary Vee NFT drawing? Please stay tuned for more news on NFTs and Ethereum artwork, exciting times for artists and tech.
Posted; 28th February 2021

by Michael Jon Ward.
Hello! Thank you for visiting my website and checking out this post. Please email me if you'd like to work together, or message me via social media.
A Website & Graphic Designer, Artist & Digital Marketing Consultant in Southsea, Portsmouth
Registered Address: 29c Clarendon Road, Southsea, Portsmouth, PO5 2ED.