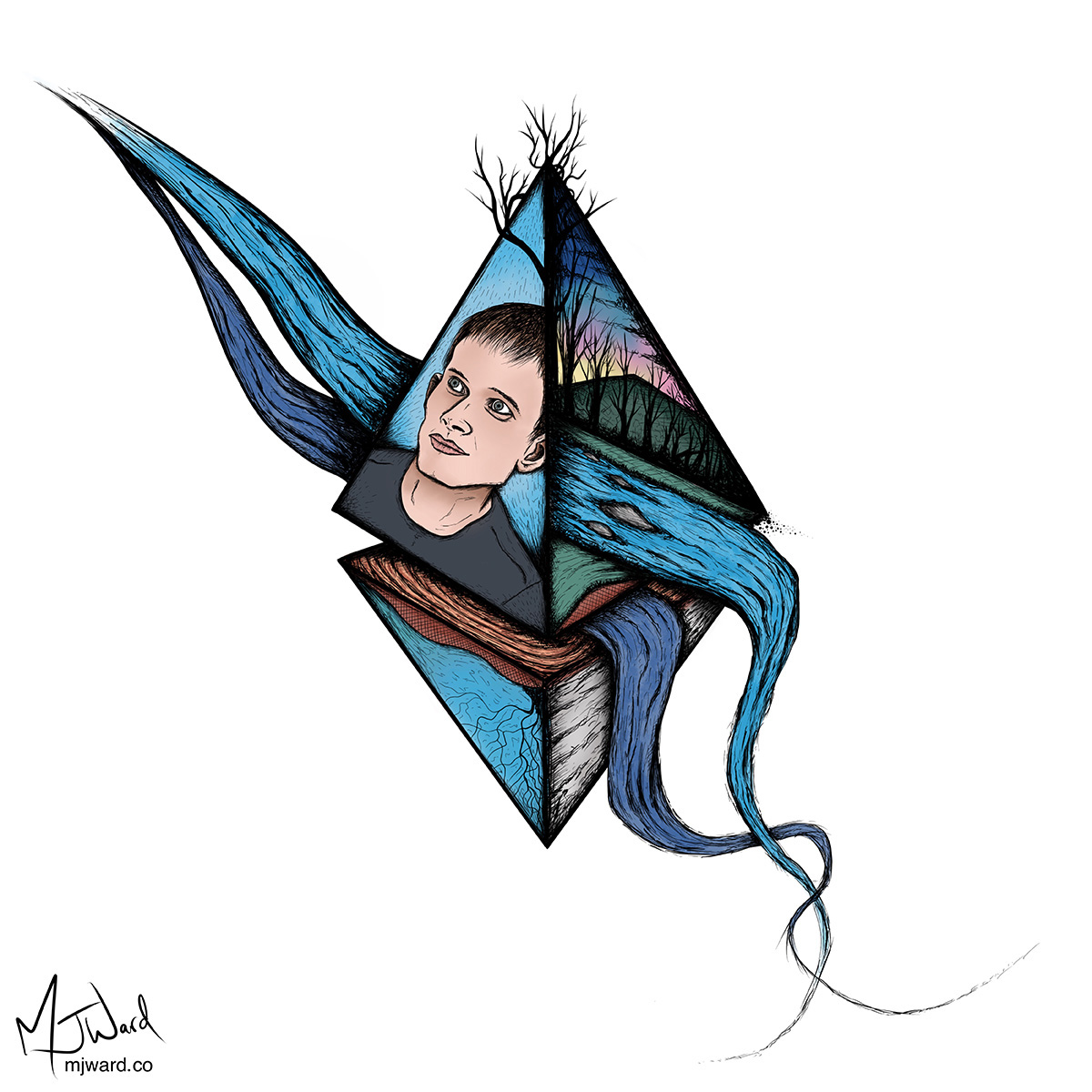 Ethereum and Vitalik Buterin Digital Artwork
So this weekend I signed up to Rarible, a platform to create and sell digital artwork secured with blockchain technology. The plan is to create a selection of Ethereum themed artwork, offering my art collection to ETH investors.
ETH, NFTs (Non-fungible tokens) and Art
Non-fungible tokens contain identifying information, these are recorded in a smart contract. This is great news for digital artists because NFTs are not interchangeable, each token is unique, helping to protect copyright. Cryptocurrencies have been mainstream news for a while now, disrupting many sectors. But will blockchain technology now revolutionise how we buy and sell art?
Art on Ethereum in 2021
Over the coming months I will be focusing a bit more on this crypto and blockchain movement, producing new artwork for early adopters. There is certainly scope for mass adoption of NFTs in digital art, so I guess we all need to watch this space!
I hope you like my Vitalik Buterin drawing? Please stay tuned for more news on NFTs and Ethereum artwork, thank you for reading…
Posted; 31st January 2021

by Michael Jon Ward.
Hello! Thank you for visiting my website and checking out this post. Please email me if you'd like to work together, or message me via social media.
A Website & Graphic Designer, Artist & Digital Marketing Consultant in Southsea, Portsmouth
Registered Address: 29c Clarendon Road, Southsea, Portsmouth, PO5 2ED.