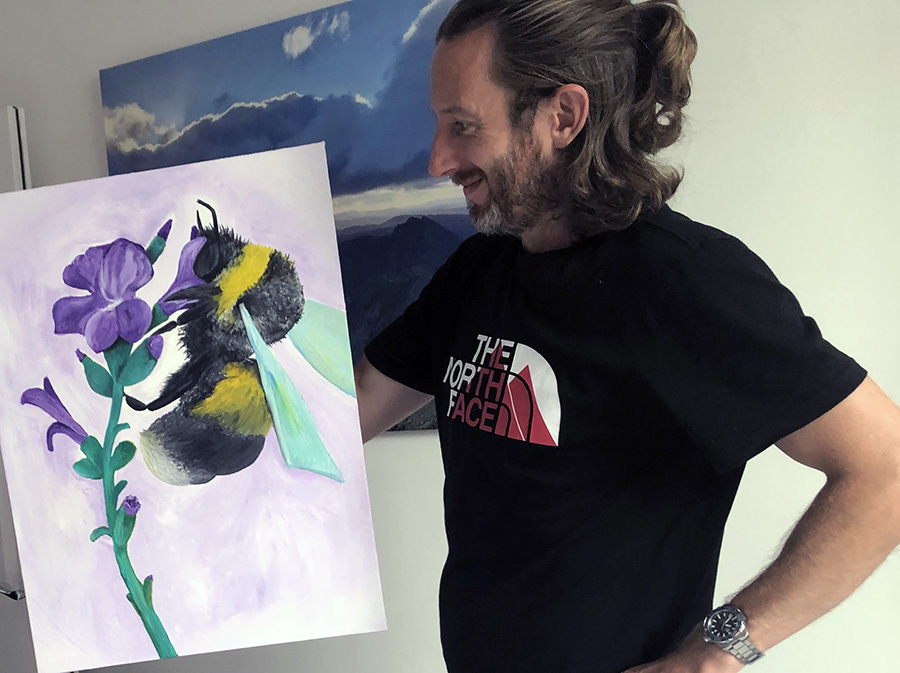 Bee Oil Painting on Canvas
Here is an oil painting I've been working on called "Pollinate", what do you think? These little dudes have an important part to play in maintaining our planets ecosystem. Bees pollinate the food we eat, plus many trees and flowers that provide habitats for wildlife.
Adding paint to canvas…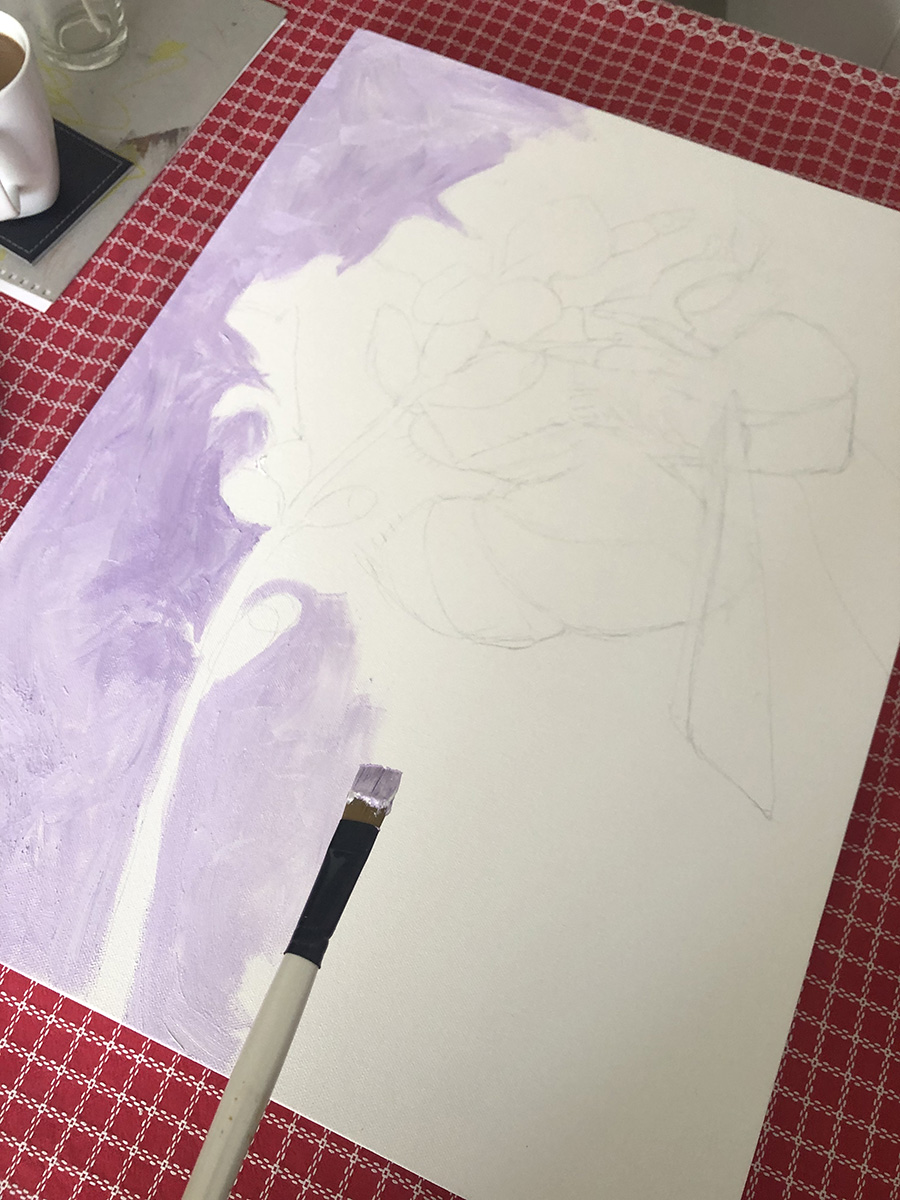 I wanted this oil painting to be soft and gentle, hence the bee on a flower, light shades of purple and violet. I rarely paint with oils, it is a tricky medium to master.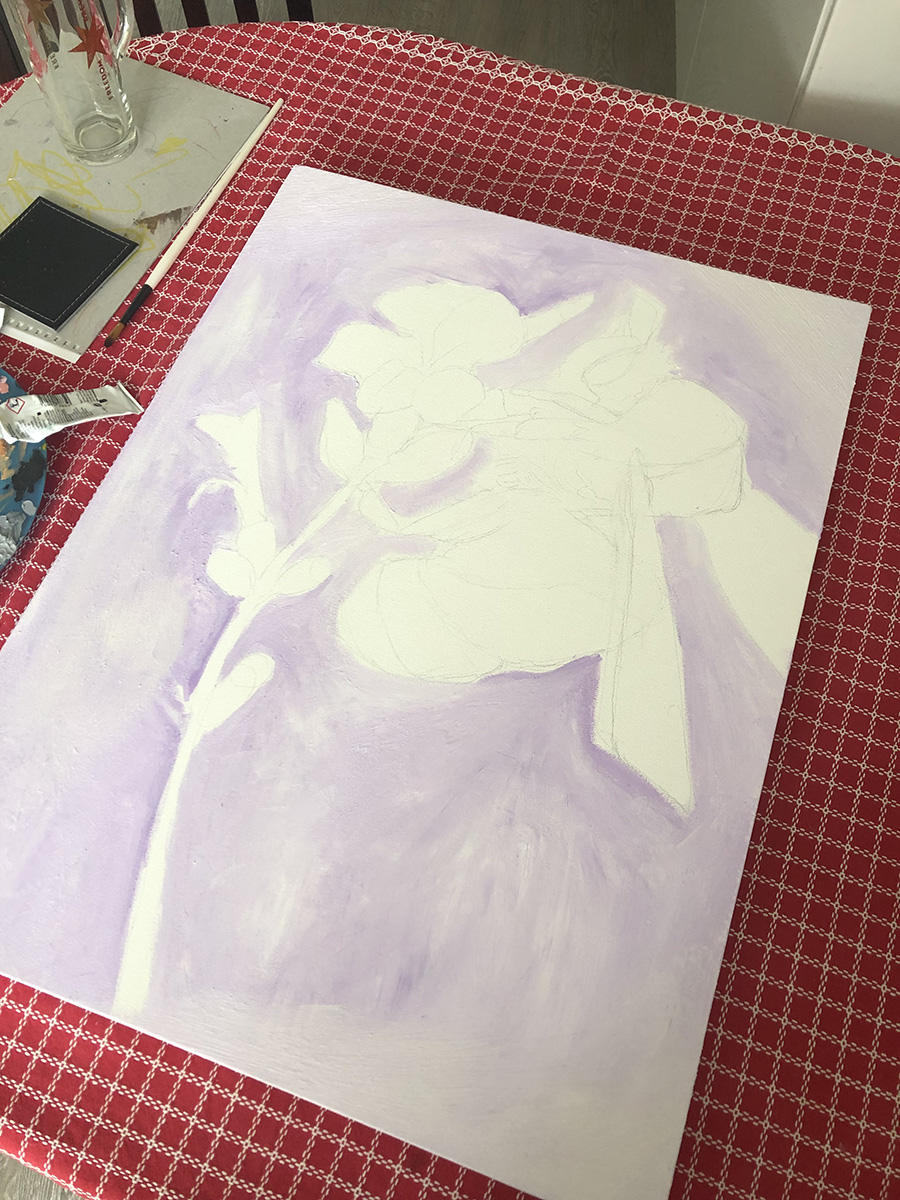 With a background colour set, it was time to get to work on the flower and bee.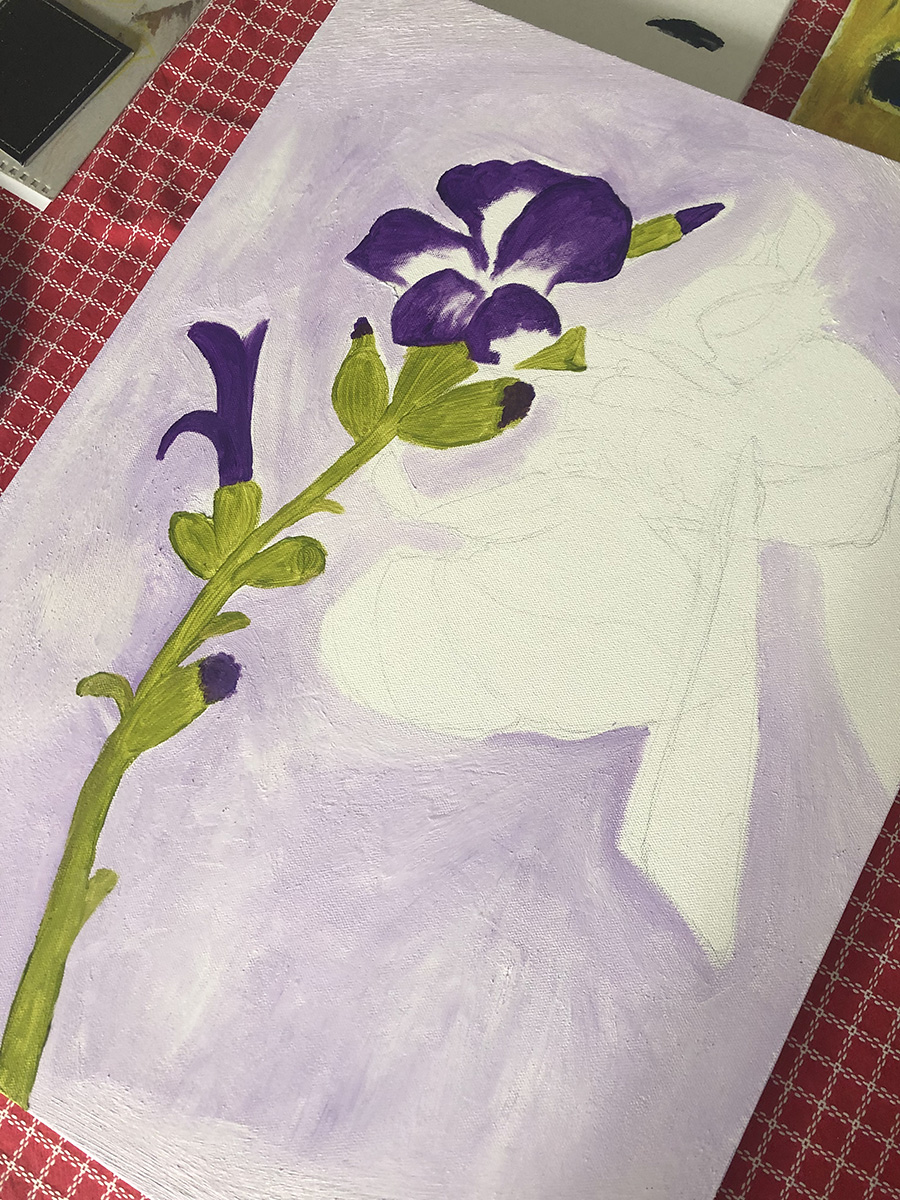 Did you know that bees are especially attracted to violet, blue, purple, and yellow flowers. Lavender is an all-time favourite plant for bees.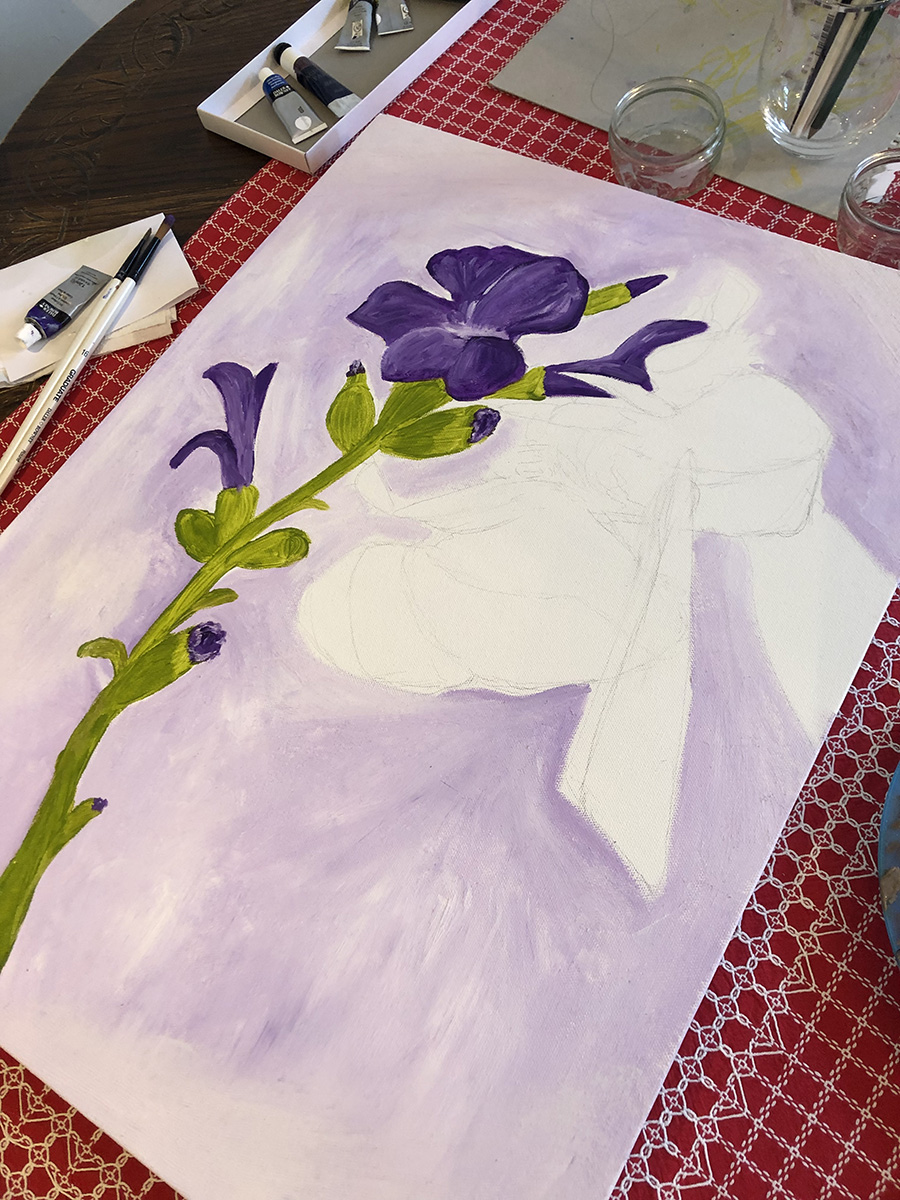 I wanted the plant and background colour to work well together.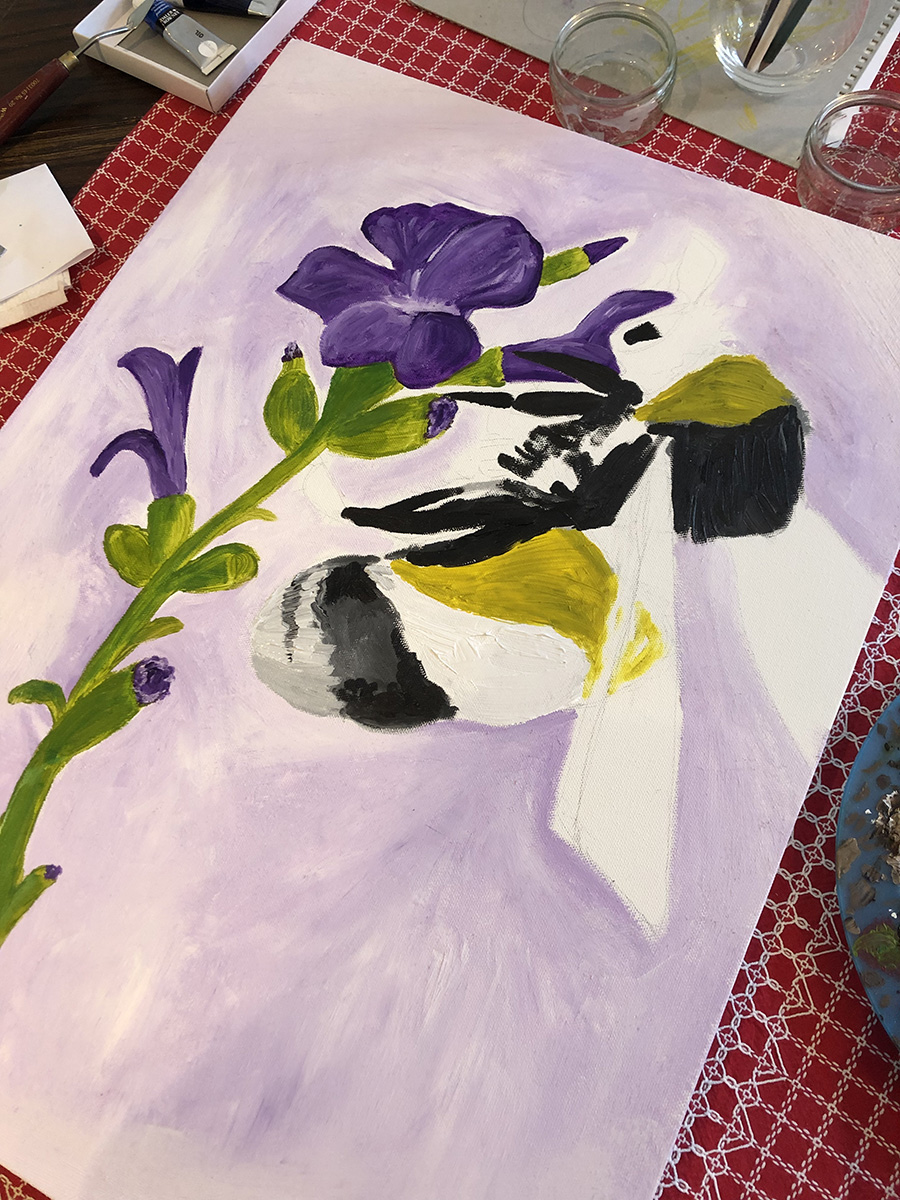 I then proceeded with the bee, adding its distinctive black and yellow colours and patterns, something to help them avoid predators.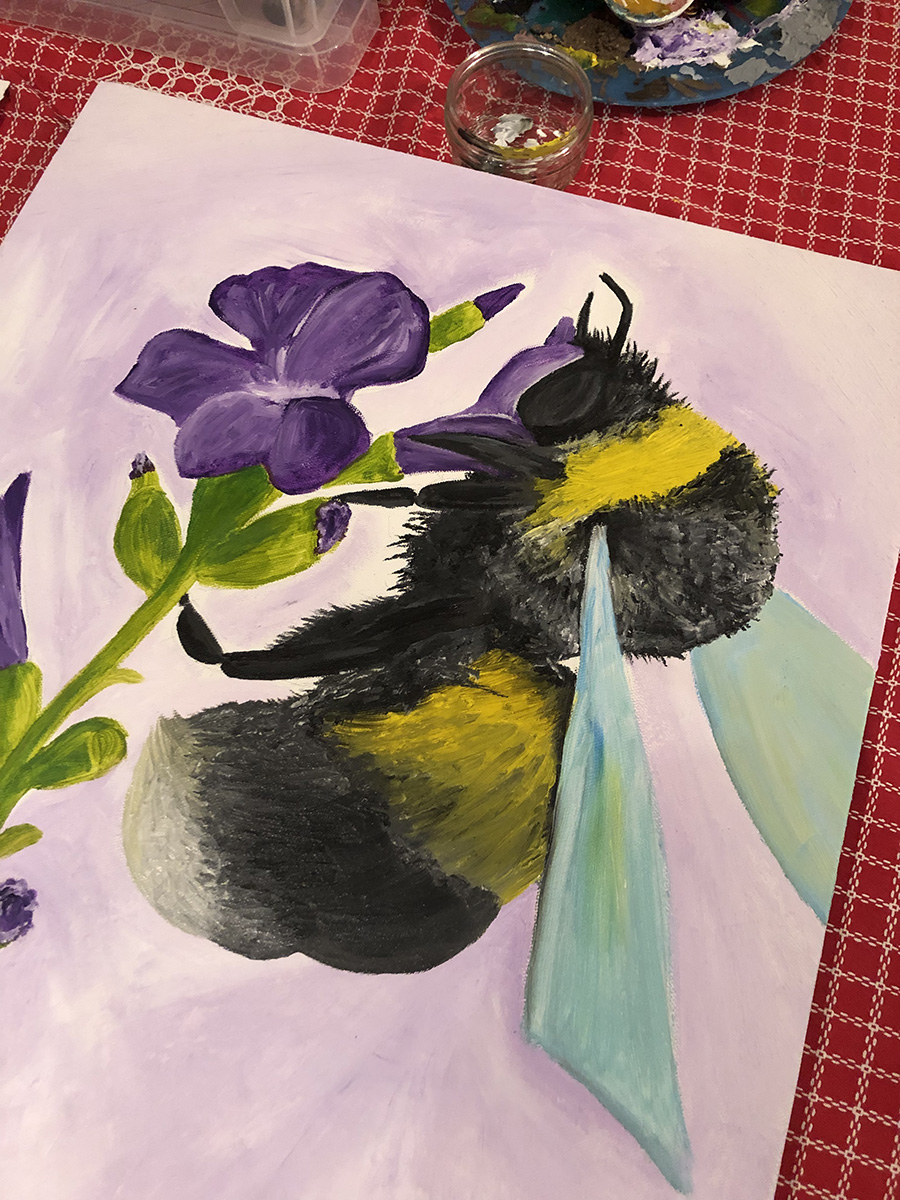 It was then about texture and detail, making the bee look fluffy and cute.
Original Bee Painting on Canvas for Sale
This particular oil painting is going to be displayed at the 2022 Haslemere Art Society exhibition. Most years I create something new for this exhibition, it is an honour to participate. Why a bee? Well… bees help to preserve the ecological balance of nature, so I thought I'd paint one. If you would like to commission an original oil painting on canvas or any other artwork then please let me know. I have listed a few of my arty links below, thanks for visiting…
Sea Life Art
Tidy illustrations
Artwork Posts
Posted; 4th September 2022

by Michael Jon Ward.
Hello! Thank you for visiting my website and checking out this post. Please email me if you'd like to work together, or message me via social media.