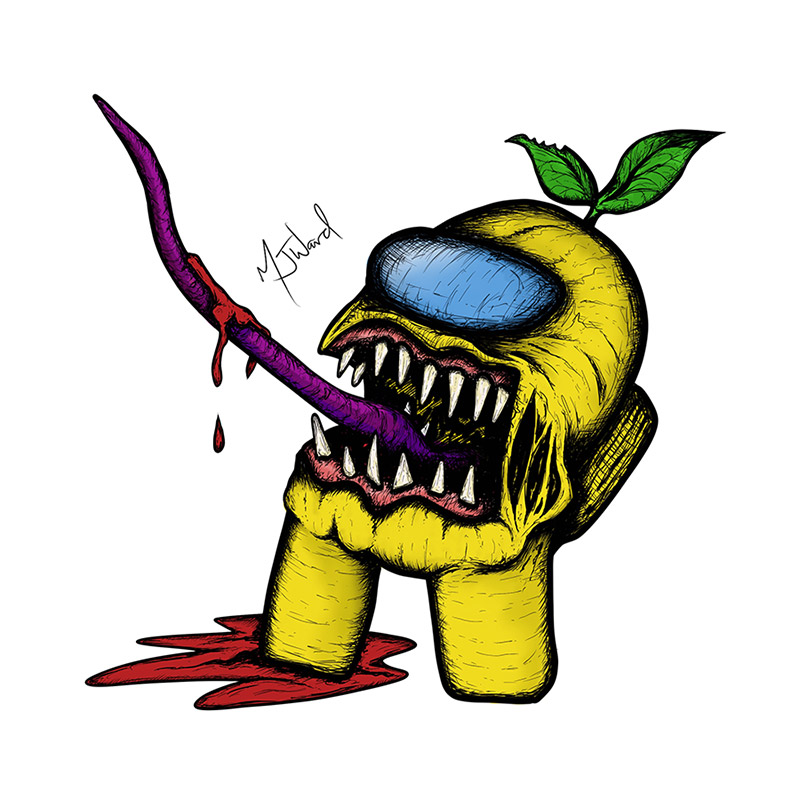 Among Us Imposter Drawing
My eldest son is currently obsessed with Among Us and this Imposter dude. So, over the weekend I decided to draw a detailed Imposter for him. Ok, it may look a little scary and Among Us is not everyones cuppa tea, however Isaac loved it! I guess this is one of many reasons I draw random pics for people, I enjoy the reaction.
View more of my artwork on Tidy Design or Sea Life Art.
Posted; 23rd February 2021

by Michael Jon Ward.
Hello! Thank you for visiting my website and checking out this post. Please email me if you'd like to work together, or message me via social media.
A Website & Graphic Designer, Artist & Digital Marketing Consultant in Southsea, Portsmouth
Registered Address: 29c Clarendon Road, Southsea, Portsmouth, PO5 2ED.