Tainted Love
Several short stories about sea creatures embracing plastics and pollution that resemble them. I wanted to create something thought provoking, something to help boost plastic awareness. This story is linked to my Sea Life Art project…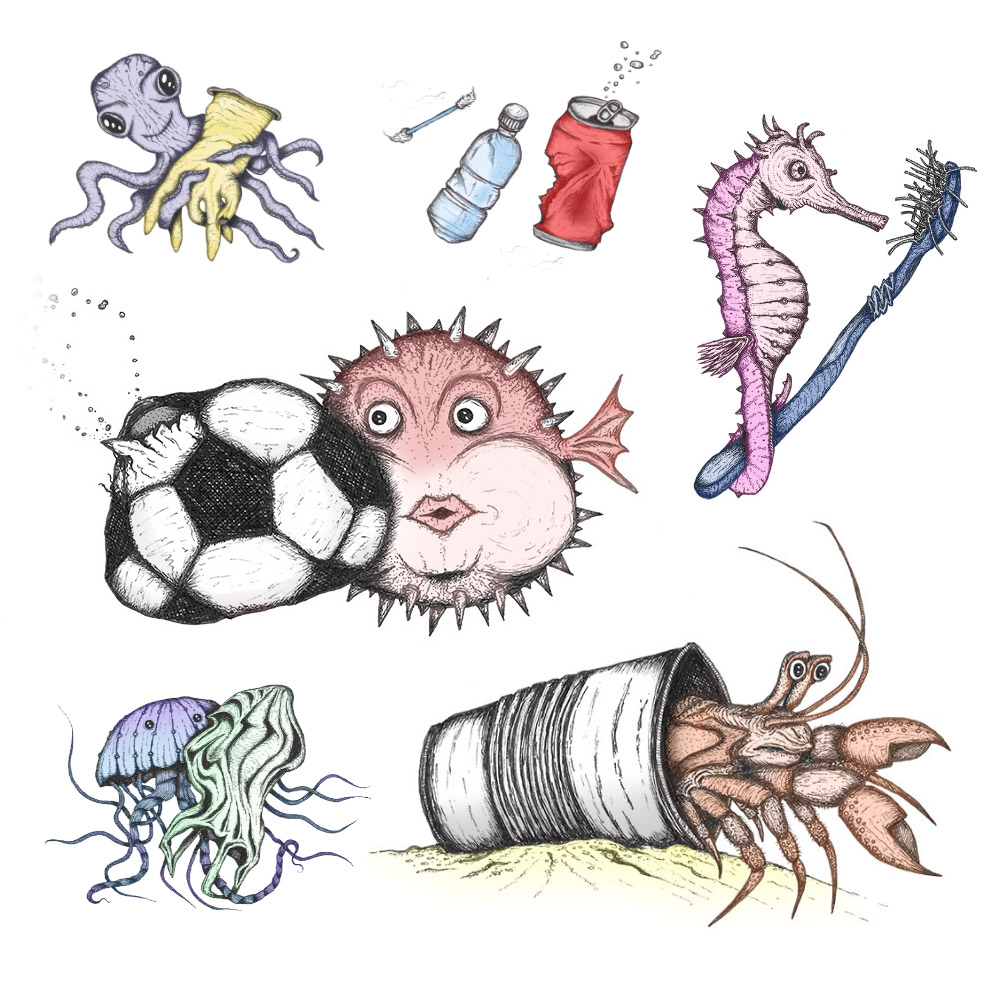 Tainted Love
Written & illustrated
by Michael Jon Ward.
Hello! Thank you for visiting my website and reading this story, it means a lot! Please email me if you have any questions, or message me via social media.
Other books...
I wrote and illustrated this children's book for my first born Isaac Ryan Ward back in 2011! I wanted to create something fun and unique for him. Each page within this children's storybook contains an illustration and some rhyming text to accompany it. What will Montgomery find on his travels and will Teddy conquer his…
Read Now
A collection of kids halloween stories I started work on in 2020. Both my boys love halloween, so I decided to write and illustrate some scary stories for them. Below is a taster, some FREE spooky halloween stories for you to enjoy…
Read Now
A Website & Graphic Designer, Artist & Digital Marketing Consultant in Southsea, Portsmouth
Registered Address: 29c Clarendon Road, Southsea, Portsmouth, PO5 2ED.